Let us not pray to be sheltered from dangers but to be fearless when facing them.
– Rabindranath Tagore (1861-1941)
VISHNU MANDIR RENOVATION PLANS FOR YEAR 2017
In the year 2016 Voice of the Vedas undertook the following projects:
Installation of the 50 feet Moortie of Lord Hanuman. This project was completed thanks to the dedicated effort and management of the Lodhia family.
The revolving OM on the top of the temple was completed thanks to the generosity of Ramesh Chotai.
Renovation of the Main Pooja Hall is partially completed – exterior walls had insulation upgrade and light fixtures were upgraded.

Sound system in the main temple was upgraded
Proposed projects for the year 2017
Completion of the temple renovation – Columns to be upgraded, carpets to be installed, Main Altar to upgraded and insulated, skylight upgrade to be completed
Bala Ji area to be extended and the Bala Ji to be moved deeper into the building to allow more space in front for devotees
Application is being made for the building of a yoga room above the car port. The proposed construction will allow complete view of nature as we practice yoga.
The Banquet hall will be upgraded – floors will be improved, main stage will be relocated and a green room will be incorporated.
Robin Doobay
Vice President & Director
Property Management
robindoobay67@gmail.com
A – VISHNU MANDIR RENOVATION PLANS – Mr Robin Doobay VP-Property Manager
LIVE CLIP FROM VISHNU MANDIR SUNDAY SERVICE (Jan 15, 2017)

Feedback

February 2017 – Religious & Other events

Motivation Videos & Read of the month

Temple Indoor and Outdoor events (Feb 2017)

Temple Events in Feb 2017 & upcoming events

Know your festivals – Feb 2017 (VASANT PANCHAMI & MAHA SHIVRATRI)

Your February 2017 Forecast

Temple Photo Album (last month)

Hinduism News & Views (English)

Health News & Videos.

Spiritual Humour

Hinduism News & Views (Hindi)

Spiritual Videos

Live Video Streaming of Temple programs – daily Live streaming of Temple programs – daily.

Doobay Medical Centre – Annandale, Guyana
Dear Devotees, Jai Mata Di, Currently your temple is going through major renovations to make it more comfortable for the congregation. Your suggestions are always welcome. Please do not hesitate to talk to any of our Executives and/or volunteers. If you would like to volunteer your time, please contact us at the HELP DESK.
I hope you will enjoy the same way as I have enjoyed it by compiling it specially for you.
Please do not forget to provide your valuable feed back or if you have any questions, please do not hesitate to email me at parbhatsood@gmail.com or call at 905-738-2323 I wish you all the best for a peaceful, happy and healthy NEW YEAR with the hope that you will have many blessings in the year to come. If you find it difficult in reading through your email, you can always see on the full screen using the button on the top right hand side, which says "View this email in your browser"

JAI MATA DI
PARBHAT SOOD
PRAVACHAN BY DR BUDHENDRA DOOBAY
(CLICK TO WATCH)
2. We'd love to hear from you…
Thank you for reading our newsletter. We have been sending monthly newsletters for over two years and hope you have been reading it from beginning to end. We try to include all the latest temple activities and what else are going on in the Hindu world.
We would really appreciate your feedback and that will make us serve the Vishnu Mandir community better.
I am really grateful to many of you who have conveyed their appreciation of the content to me personally in the temple and in social gatherings. Please continue to support us and write articles of community interests. Please help us in getting better by writing to us by email at parbhatsood@gmail.com and copy to info@vishnumandir.com.
JAI MATA DI -
at your service,
PARBHAT SOOD 647-609-0321
3. FEBRUARY 2017
Religious & Other Events
For more info. on time etc please call: Vishnu Mandir 905-886-1724
Wed 1 – Vasant Panchami (Saraswati Puja)
Mon 6 – Jaya Ekadashi
Wed 8 – Pradosh
Fri 10 – Purnima & Satya Narayan Katha
Sun 12 – Sankranti
Mon 20 -FAMILY DAY
Thu 23 – Pradosh Puja
Fri 24 – Maha Shivratri
Sun 26 – Jalaram Bhajans
For latest info. on time etc please call: Vishnu Mandir 905-886-1724
MOTIVATION VIDEOS OF THE MONTH
How to Click the Brain to Remove the PAIN
How Your Brain Can Take Away Pain in Minutes
Understanding the Forms of Shiva
Sadhguru Mystic, Yogi and Founder, Isha Foundation
In the Indian tradition, Shiva has many forms, each representing a powerful possibility for inner evolution. Sadhguru looks at a few forms, and explains the basis underlying each of them.
Ardhanarishvara
Generally, Shiva is referred to as the ultimate man, but in his Ardhanarishvara form, one half of him is a fully developed woman. Masculine and feminine do not mean male and female. These are certain qualities. Essentially, it is not two people longing to meet; it is two dimensions of life longing to meet. If the inner masculine and feminine meet, you are in a perpetual state of ecstasy.
Nataraja
Shiva as Lord of Dance is one of his most significant forms. The Nataraja form represents the exuberance and dance of creation, which self-created itself from eternal stillness. I visited CERN, the European Organization for Nuclear Research in Switzerland, which is the physics laboratory on the planet, where all the atom-smashing takes place. There is a Nataraja statue in front of the entrance, because they identified that there is nothing in human culture which is closer to what they are doing right now.
Adi Yogi
In the yogic tradition, Shiva is not worshiped as a God. He is the Adi Yogi, the first yogi, and the Adi Guru, the first guru from whom the yogic sciences originated. The first full moon during the six-month period of Dakshinayana, the sun's southern run, is Guru Pournami. This is when the Adi Yogi began the transmission of the yogic sciences, the most powerful tools necessary to raise human consciousness. This did not come from a certain civilization or thought process, but from an inner realization – it was just an outpouring of himself. You cannot change a single thing about yoga even today because the Adi Yogi said everything that could be said in such beautiful and intelligent ways. You can only spend your lifetime trying to decipher it.
Kalabhairava
Kalabhairava is a deadly form of Shiva. When the moment of death comes, many lifetimes play out with great intensity. After that, nothing of the past remains in you. Undoing your "software" is painful. But this happens at the moment of death, so you have no choice. Kalabhairava makes it as brief as possible, so suffering ends quickly. If it is mild, it goes on forever.
Triambaka
Shiva has always been referred to as "Triambaka" because he has a third eye. A third eye does not mean a crack in the forehead, it simply means that his perception has reached its ultimate possibility. The third eye is the eye of vision. The two physical eyes are just sensory organs, they feed the mind with all kinds of nonsense because what you see is not the truth.
What we refer to as Shiva is nothing but the very embodiment of ultimate perception. It is in this context that the Isha Yoga Center celebrates Mahashivarathri. It is an opportunity and possibility for all to raise their perception by at least one notch. This is what Shiva is about and this is what yoga is about. It is the science of inner evolution.
Bholenath
Shiva is always seen as a very powerful being, and at the same time, as one who is not so crafty with the world. "Bholenath" means innocent, childlike or even ignorant. It is not that he lacks intelligence, but he does not care to use it in all those petty ways. Most intelligent people are very easily taken for a ride because they cannot subject their intelligence to petty things. It is a very low level of intelligence that is crafty and shrewd, and can easily outsmart an intelligent person. That may mean something in terms of money or society, but it does not mean anything in terms of life. When we say intelligence, we are looking at allowing that dimension which makes life happen, to be in full flow.
Shiva Untold: The Lord of Ignorance.
Is Desire the Source of All Misery ?
Sadhguru Mystic, Yogi and Founder, Isha Foundation
Questioner: Dear Sadhguru, it is well known that desire is the cause of all sorrow and tension. But being a wife and a mother, I cannot get rid of these desires. I seek your valuable advice in this regard. Thank you.
Sadhguru: It is not because you are a wife and a mother that your desires have come. When you were nobody's wife, you probably desired to be somebody's wife. When you became somebody's wife, you desired to have a child and become a mother. Now that you have a child, you are saying, "It is these two entities which make me desire." It is not true. Even if you were not a mother or a wife, desire would still burn within you because that is your nature.
You made a statement that "desire is the source of all misery." Desire is not the source of all misery; unfulfilled desire is the source of all misery. Fulfilled desires are the source of your joy. But what to do with desire? I know people have been teaching, "You must kill all your desires. Unless you destroy your desires, your misery will not go." These teachings have come to you, but if you want to destroy all your desires, all you will have is a great desire to destroy all your desires! And you will remain eternally unfulfilled. "I don't want any desires!" Isn't this a desire? If you try to play tricks with this, it will not work because desire is not about desiring for anything in particular.
The energy that you call desire is not different from the energy that you call life. If you want to move from point A to point B, you need a desire. What brought you wherever you are right now is not a bus or car or something else. It is your desire that brought you. What is it that will make you eat? It is your desire that will make you eat. Desire is the very essence of your life. But at the same time, you also know that desire is unending. If you fulfill one, the next one will be ready. If you fulfill that, the next one will be ready. It keeps you on all the time. And obviously, some desires will be unfulfilled, and those unfulfilled desires can cause much misery to you.
So, what is desire? There is something within you longing to be a little more than what you are right now. That is desire. Your desire's ultimate goal is unboundedness, the infinite nature. But because you are unaware, you are giving it an unconscious expression for this longing that wants to become unbounded. So, you do not have to destroy your desire, because you cannot. There is no way because that is life. It is just that you have to make your desire into a conscious process. Right now, it is functioning unconsciously because your desire is not even about you. Please look at this. Right now, wherever you are living, if your neighbor has a big car, what is your desire? You want to have two cars like that. Even if you are living somewhere remote and your neighbor has one buffalo, your desire is to have two buffaloes. Your desire is just a reaction to the social situations in which you are living. This is so because this longing to expand is finding unconscious expression.
If you make your process of desiring into a conscious process, desire is no more a problem. It is a wonderful vehicle that will take you places. Even if you want to reach the ultimate, you need a desire. Anyway, the desire in you is longing for unboundedness, it is longing for unlimitedness, it is longing for the ultimate nature. You just have to bring awareness to it. If you bring awareness to your desiring process, it is a wonderful instrument. But if it finds unconscious expression, then it makes you run like madman.
Being a mother is not a small responsibility. You brought another human being into this planet. What kind of human being you produce is a huge responsibility. It is not just about reproduction, the mothers of today are deciding what kind of people are going to live on this planet in the next generation. When you have such a responsibility, you cannot afford to live unconsciously. You must become conscious. It is very, very important.
Padma Vibhushan award for Sadhguru Jaggi Vasudev (2nd Highest honour by Govt of India)

Jaggi Vasudev, commonly known as Sadhguru, is an Indian Yogi and Guru, mystic, and New York Times bestselling author who has touched scores of lives through his Spiritual Yoga Programs. He founded the Isha Foundation, a non-profit organization which offers yoga programs around the world, including India, the United States, the United Kingdom, Lebanon, Singapore, Canada,Malaysia, Uganda, China, Nepal, and Australia. The Foundation is also involved in various social and community development activities, which have resulted in the Foundation being granted special consultative status with the Economic and Social Council of the United Nations.On 25 January 2017, Government of India announced "Padma Vibhushan" award for his contribution towards spirituality.
5. Temple – indoor/Outdoor events in February 2017
---
(During the month several events gets added & time can change, please check Vishnu Mandir website or call temple at 905-886-1724 for latest time & info)
For more and latest info. on time etc please call: Vishnu Mandir 905-886-1724
Wed 1 – Vasant Panchami – special Saraswati Puja for students from 7 pm to 8 pm. Please bring your books.
Thu 2 – Talk by Dr B. Doobay on "Mysticism: Then & Now" at
Congregation Darchei Noam,
864 Sheppard Ave. W. , North York, ON, M3H 2T5
Fri 10 – Purnima & Satya Narayan Katha at 6:30 pm
Fri 24 – MAHA SHIVRATRI- Two sessions : Morning 7 am & evening four Prahar puja starts at 6 pm and ends at 6 am. Light breakfast will be served in the morning.
Sun 26 – Jalaram Bhajans at 4:30 pm followed by Preeti bhoj
Others are our regular devotional services are: Monday-Shiv Puja t 6:30 pm, Tuesday- Hanuman Puja at 6:45 pm, Sai Baba Puja on Thursday from 7 PM, Friday Devi Puja at 6:30 pm, Navgrah & Ayappa Puja on Saturday and Vishnu Mandir morning star service at 10 am.every Sunday followed by Preeti Bhoj officiated by Dr B. Doobay.
Judaism, Hinduism & Islam
Mysticism Then and Now
Register at: http://www.darcheinoam.ca/event/mysticism.

Thursday, February 2nd, 2017 at 6:45 PM
6:45 PM : Refreshment
7:15pm : Program begins

Venue: Congregation Darchei Noam
864 Sheppard Ave. W. , North York, ON, M3H 2T5

Throughout the ages and across cultures, many people have felt a deeper sense of reality and have sought to immerse themselves in what they experience as the absolute or the divine
Please join us for an interfaith, experiential exploration of mysticism in celebration of World Interfaith Harmony Week. Through word, song, and music we'll learn about beliefs and practices involved in the mystical journey, featuring:
Aviva Chernick, Jewish devotional singer
Rabbi Tina Grimberg, Darchei Noam
Dr. Budhendranauth Doobay, Voice of the Vedas Cultural Sabha
The Vishnu Mandir Choir
Azim Shamshiev, Intercultural Dialogue Institute GTA
Murkat Kucuk, Traditional Sufi Instrumentalist
Whirling Dervish
Event is co-organized by Congregation Darchei Noam, IDI GTA, Vishnu Mandir and supported by the World Interfaith Harmony Week Toronto Steering Committee.
A tour of the sanctuary will be offered after the program for those who are interested.
Pre-registration is encouraged and donations to assist with costs will be appreciated.
PLEASE REGISTER AT
http://www.darcheinoam.ca/event/mysticism.
VASANT PANCHAMI
(SARASWATI PUJA)
(at Vishnu Mandir Saraswati Puja will be held on Feb 1st at 7 pm. All students are invited to attend. Please bring few books with you)

Vasant Panchami
day is dedicated to
Saraswati
, the Goddess of knowledge, music, arts, science and technology. Goddess Saraswati is worshipped on Vasant Panchami day. Vasant Panchami is also known as
Shri Panchami
and
Saraswati Panchami
.
People worship Goddess Saraswati to get enlighten with knowledge and to get rid of lethargy, sluggishness and ignorance. This ritual of initiating education to children is known as
Akshar-Abhyasam
or
Vidya-Arambham
/
Praasana
which is one of the famous rituals of Vasant Panchami. Schools and colleges arrange pujas in the morning to seek blessing of the Goddess.
Vasant Panchami marks the beginning of the spring season. In eastern parts of India, particularly in West Bengal, it is celebrated as Saraswati Puja. Sates of Punjab and Bihar, celebrate it as a festival of kites. However, during the ancient times, the festival was celebrated in the royal palace of Kamadeva. Dancing girls and other celebrants danced on the beats of dhol. New clothes were designed to participate in the celebrations. The day was marked by singing love songs.
Although now the festival is dominated by the worship of the goddess Saraswati, a grand feast is prepared in the honour of Kamadeva. Also, love is still considered an integral part of the day, as it is auspicious to host a large number of weddings during the festival.
Celebration- Vasant stands for spring, and Panchami means the fifth day. Thus, the festival is celebrated on the fifth day of the spring season. According to the Hindu calendar, it falls during the Purvahna Kaal on the Panchami Tithi. In other words, it occurs on the fifth day of Magha (which works out to early February).
Vasant Panchami, also called Saraswati Puja, or the Festival of Kites is celebrated by the Hindus as well as the Sikh community.
On this day, the goddess of knowledge, wisdom and art, Saraswati, is worshipped. Kamadeva and Vasant (the personification of spring) are also honoured on this festival.
The colour yellow has a great significance in the celebration of Vasant Panchami. It is believed to be the symbol of blossoming flowers of mustard. Yellow attire is therefore worn by the followers of Saraswati. Moreover, the sweets and dishes prepared for the festival are usually yellow and saffron in color.
Since the goddess is considered to be an epitome of wisdom, therefore the day is celebrated in educational institutions also. Statues of Saraswati are adorned with yellow sari and jewellery. These are then worshiped, prayers are offered, and musical events are organized to please the goddess.
In many parts of the country, the celebrants set up a grand pandal to welcome the goddess and worship her. In West Bengal, it is celebrated as Sri Panchami. Colourful processions are held to carry idols of Saraswati and immerse it in the holy water of river Ganga. In Firozpur, the day is celebrated by flying colourful kites. Thus the festival is also called as the Kite Festival.
The festival is also celebrated in Nepal. There temples of Saraswati are decorated a day before the festival to welcome the goddess for the special feast on Vasant Panchami.
.
Saraswati Vandana
या कुन्देन्दुतुषारहारधवला या शुभ्रवस्त्रावृता
या वीणावरदण्डमण्डितकरा या श्वेतपद्मासना।
या ब्रह्माच्युत शंकरप्रभृतिभिर्देवैः सदा वन्दिता
सा मां पातु सरस्वती भगवती निःशेषजाड्यापहा॥
Yaa Kunde[a-I]ndu-Tussaara-Haara-Dhavalaa Yaa Shubhra-Vastra-[A]avrtaa
Yaa Viinnaa-Vara-Danndda-Mannddita-Karaa Yaa Shveta-Padma-[A]asanaa |
Yaa Brahma-Acyuta-Shankara-Prabhrtibhir-Devaih Sadaa Puujitaa
Saa Maam Paatu Sarasvati Bhagavatii Nihshessa-Jaaddya-Apahaa ||1||
Meaning:
1.1: (Salutations to Devi Saraswati) Who is Pure White like Jasmine, with the Coolness of Moon, Brightness of Snow and Shine like the Garland of Pearls; and Who is Covered with Pure White Garments,
1.2: Whose Hands are Adorned with Veena (a stringed musical instrument) and the Boon-Giving Staff; And Who is Seated on Pure White Lotus,
1.3: Who is Always Adored by Lord Brahma, Lord Acyuta (Lord Vishnu), Lord Shankara and Other Devas,
1.4: O Goddess Saraswati, Please Protect me and Remove my Ignorance completely
शुक्लां ब्रह्मविचार सार परमामाद्यां जगद्व्यापिनीं
वीणा-पुस्तक-धारिणीमभयदां जाड्यान्धकारापहाम्‌।
हस्ते स्फटिकमालिकां विदधतीं पद्मासने संस्थिताम्‌
वन्दे तां परमेश्वरीं भगवतीं बुद्धिप्रदां शारदाम्‌॥२॥
Shuklam Brahmavichara Sara, Parmamadyam Jagadvyapineem
Veena Pustaka Dharineema Bhayadam Jadyandhakarapaham।
Haste Sphatikamalikam Vidadhateem Padmasane Samsthitam
Vande Tam Parmeshvareem Bhagwateem Buddhipradam Sharadam॥2॥
---
MAHA SHIVRATRI
(Mahashivratri is celebrated at Vishnu Mandir with great devotion. This time we are celebrating on Fri Feb 24th. Morning session starts at 7 am and evening 12 hour session will start at 6 PM with four prahar puja and Shivling abhishek, Arti at 6 am followed by light breakfast on 25th Feb morning)
THE SIGNIFICANCE OF MAHASHIVRATRI
Sadhguru:
In the Indian culture, at one time, there used to be 365 festivals in a year. In other words, they just needed an excuse to celebrate everyday of the year. These 365 festivals were ascribed to different reasons, and for different purposes of life. There were to celebrate various historical events, victories, or certain situations in life like harvesting, planting, and reaping. For every situation there was a festival. But Mahashivratri is of a different significance.
The fourteenth day of every lunar month or the day before the new moon is known as Shivratri. Among all the twelve Shivratris that occur in a calendar year, Mahashivratri, the one that occurs in February-March is of the most spiritual significance. On this night, the northern hemisphere of the planet is positioned in such a way that there is a natural upsurge of energy in a human being. This is a day when nature is pushing one towards one's spiritual peak. It is to make use of this, that in this tradition, we establish a certain festival which is night-long. One of the fundamentals of this night-long festival is to ensure that – to allow this natural upsurge of energies to find their way – you remain with your spine vertical – you stay awake.
Mahashivratri is very significant for people who are on the spiritual path. It is also very significant for people who are in family situations, and also for the ambitious in the world. People who live in family situations observe Mahashivratri as Shiva's wedding anniversary. Those with worldly ambitions see that day as the day Shiva conquered all his enemies.
But, for the ascetics, it is the day he became one with
Mount Kailash
. He became like a mountain – absolutely still. In the yogic tradition,
Shiva is not worshipped as a God
, but considered as the Adi Guru, the first Guru from whom the knowledge originated. After many millennia in meditation, one day he became absolutely still. That day is Mahashivratri. All movement in him stopped and he became utterly still, so ascetics see Mahashivratri as the night of stillness.
Legends apart, why this day and night are held in such importance in the yogic traditions is because of the possibilities it presents to a spiritual seeker. Modern science has gone through many phases and arrived at a point today where they are out to prove to you that everything that you know as life, everything that you know as matter and existence, everything that you know as the cosmos and galaxies, is just one energy which manifests itself in millions of ways.
This scientific fact is an experiential reality in every yogi. The word "yogi" means one who has realized the oneness of the Existence. When I say "yoga," I am not referring to any one particular practice or system. All longing to know the unbounded, all longing to know the oneness in the Existence is yoga. The night of
Mahashivratri
offers a person an opportunity to experience this.
Shivratri, is the darkest day of the month. Celebrating Shivratri on a monthly basis, and the particular day, Mahashivratri, almost seems like celebration of darkness. Any logical mind would resist darkness and naturally opt for light. But the word "Shiva" literally means "that which is not." "That which is," is existence and creation. "That which is not" is Shiva. "That which is not" means, if you open your eyes and look around, if your vision is for small things, you will see lots of creation. If your vision is really looking for big things, you will see the biggest presence in the existence is a vast emptiness. A few spots which we call galaxies are generally much noticed, but the vast emptiness that holds them does not come into everybody's notice. This vastness, this unbounded emptiness, is what is referred to as Shiva. Today, modern science also proves that everything comes from nothing and goes back to nothing. It is in this context that Shiva, the vast emptiness or nothingness, is referred to as the great lord, or Mahadeva.
Every religion, every culture on this planet has always been talking about the omnipresent, all-pervading nature of the divine. If we look at it, the only thing that can be truly all-pervading, the only thing that can be everywhere is darkness, nothingness, or emptiness. Generally, when people are seeking well-being, we talk of the divine as light. When people are no longer seeking well-being, when they are looking beyond their life in terms of dissolving, if the object of their worship and their sadhana is dissolution, then we always refer to the divine as darkness.
Light is a brief happening in your mind. Light is not eternal, it is always a limited possibility because it happens and it ends. The greatest source of light that we know on this planet is the sun. Even the sun's light, you could stop it with your hand and leave a shadow of darkness behind.
But darkness is all-enveloping, everywhere. The immature minds in the world have always described darkness as the devil. But when you describe the divine as all-pervading, you are obviously referring to the divine as darkness, because only darkness is all-pervading. It is everywhere. It does not need any support from anything. Light always comes from a source that is burning itself out. It has a beginning and an end. It is always from a limited source. Darkness has no source. It is a source unto itself. It is all-pervading, everywhere, omnipresent. So when we say Shiva, it is this vast emptiness of existence. It is in the lap of this vast emptiness that all creation has happened. It is that lap of emptiness that we refer to as the Shiva.
In Indian culture, all the ancient prayers were not about saving yourself, protecting yourself or doing better in life. All the ancient prayers have always been "Oh lord, destroy me so that I can become like yourself."
So when we say Shivratri, which is the darkest night of the month, it is an opportunity for one to dissolve their limitedness, to experience the unboundedness of the source of creation which is the seed in every human being. Mahashivratri is an opportunity and a possibility to bring yourself to that experience of the vast emptiness within every human being, which is the source of all creation.
On the one hand, Shiva is known as the destroyer. On the other, he is known as the most compassionate. He is also known to be the greatest of the givers. The yogic lore is rife with many stories about Shiva's compassion. The ways of expression of his compassion have been incredible and astonishing at the same time. So Mahashivratri is a special night for receiving too.
It is our wish and blessing that you must not pass this night without knowing at least a moment of the vastness of this emptiness that we call as Shiva. Let this night not just be a night of wakefulness, let this night be a night of awakening for you.
Choosing the Right Financial Advisor
RRSP season is coming up and here is a short guide to choose a Finacial advisor for your hard earned money. This is just a guide and not the endorsement of any one in particular.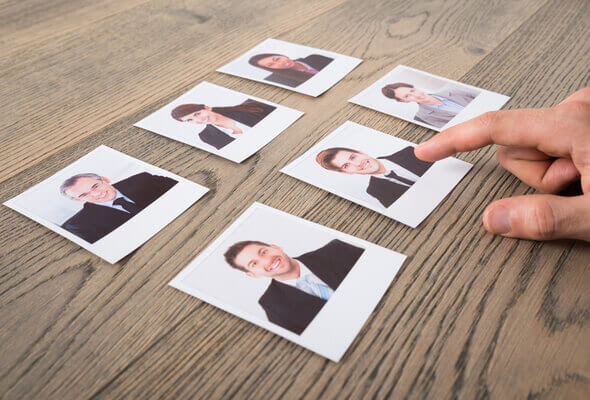 If you know you want a financial advisor, choosing the right one can be a challenge. There are so many different fee structures and specialties, knowing how to sort through your options is difficult. You trust your financial advisor with your money, so it is important to make the best possible decision.
How to Choose a Financial Advisor
When you start your search for a financial advisor, you need to find someone whose skills matches your needs. That means you need to recognize what you are looking for before you start looking.
Here are some common needs from financial advisors:
Cash flow management
Budgeting
Retirement planning
Investing
Paying for children's education
No financial advisor is perfect for every need, which is why it is so important to understand your needs before hiring anyone.
How to Find a Financial Advisor
Your first step in choosing a financial advisor after examining your needs is to find potential advisors. You will want someone who is easy to reach, and ideally not too far from your home or office so it is easy to get to a meeting if needed.
There are over 90,000 registered financial advisors in the CANADA. SmartAsset's financial advisor search tool can help you navigate to the best advisor for your needs. Answer questions about where you live, your plans for retirement, and other financial priorities. In just a few minutes, you'll be all set and SmartAsset will have an advisor contact you.
Questions to Ask a Financial Advisor
Once you have found a few advisors, you should interview them to decide who is the best fit for your needs. Here are some example questions to ask to make sure you end up with the right advisor.
How many years of experience do you have as a professional financial advisor? Do you want someone new and inexperienced managing your money? It is best to find someone with plenty of experience. Advisors with a decade or more under their belt have seen multiple economic cycles and can better help you weather the storm.
What is your strongest focus area in financial planning? Some advisors are experts in retirement. Others have expertise in estates and trusts. Others still are best suited to help you pay for your child's education. Some financial advisors focus on people who are self-employed. Be sure to choose someone who can help with what you need, not what someone else needs.
What is your budgeting philosophy? Every family's budget is unique. Budgets can be very detailed or more general. Some advisors suggest living frugally to meet your goals, others take a more balanced approach. Find an advisor with a philosophy that matches yours.
How are you compensated? Some financial advisors are "fee only." This means that you pay your advisor a flat fee for their services. Many advisors charge based on the size of your portfolio. The worst situation is where advisors are paid a commission by mutual funds. In this case, a conflict of interest exists. The advisor is incentivized to put your money into those funds even if they are not the best for your needs.
How much does it cost to work with you? After learning how they are paid, make sure you know how much you will pay. No one wants a giant surprise bill after your first meeting.
Are you a fiduciary? Fiduciary means putting your needs first. Many financial advisors work as a fiduciary and have to put your needs first, even if it means they earn less money. However, many financial advisors are not fiduciaries, and can give you advice that is not in your best interest.
Do you own the same investments you'll suggest to me? Do they put their money where their mouth is? Advisors who suggest one strategy to clients and use a different strategy for their own finances should be a big red flag.
How have your client's portfolios performed? How did you handle their portfolios during the Great Recession in 2008? These questions get to the root of their performance. If the advisor does not readily share this information, they are probably hiding something that went wrong in the past.
YOUR VIDEO HOROSCOPE (IN ENGLISH)
JUST CLICK AND ENJOY (PROVIDED FOR ENTERTAINMENT)
WASHINGTON D.C., January 20, 2017 (Asian Age): A Hindu priest will be among various religious leaders who will offer prayers at the National Prayer Service of Donald Trump on Saturday, a day after he is sworn in as the 45th President of the United States. Narayanachar L. Digalakota from the popular Sri Siva Vishnu Temple in Lanham, Maryland will offer prayers at the National Prayer Service to the held on Saturday at the Washington National Cathedral, the Presidential Inauguration Committee said yesterday.
This is probably the first time a Hindu priest has been called for services at the national prayer service of the presidential inauguration. The Priest will be joined by Elder D. Todd Christofferson, Priest Bishop Harry Jackson, and Carlyle Begay to offer prayers for those who govern. Another Indian-American Jesse Singh, a Sikh, with two others, Ian McIlraith and Anthony Vance, will offer prayers for the people.
The tradition of an inaugural National Prayer Service dates back to the first inauguration of George Washington. The interfaith ceremony is being held to complement Trump's commitment to be the President for all Americans, Committee said. "At this moment of renewal for our country, President-elect Trump is humbled to pause and join with leaders from many different faith traditions represented in our country to ask His blessings for peace and prosperity for our country," said Presidential Inaugural Committee CEO Sara Armstrong.
NEW DELHI, INDIA, January 17, 2017 (Greater Kashmir): Governor N.N. Vohra, Chairman of the Shri Amarnath Shrine Board (SASB), presided over the 32nd Meeting of the Shrine Board here on Monday, an official spokesman said. "Regarding the duration and date of commencement of the Yatra 2017, keeping in view its foremost concern of safeguarding the safety and security of the pilgrims, the Board decided that a 40-day Yatra would commence on 29th June 2017, an auspicious day of Skanda Shasthi as per Hindu Calendar and conclude on Shravan Purnima (Raksha Bandhan) on 7th Aug 2017. The Board directed that the CEO should arrange a special pooja at Chandanwari on the day of Jyesth Purnima, which falls on 9th June this year, to invoke the blessings of Lord Shiva for the smooth and safe conduct of the pilgrimage," the spokesman said.
"The Board deliberated at length in regard to the number of Yatris who would be allowed to register, date-wise and route-wise, for this year's Yatra. Considering the carrying capacity of the existing tracks and other available infrastructure in the Yatra area, the Board decided that 7,500 Yatris, per day per each of the two routes, excluding Yatris who would travel by helicopters, would be allowed to register for the pilgrimage," he added.
LOS ANGELES, CALIFORNIA, December 28, 2016 (LA Times): Bathroom mats. Toilet seats. Shoes. Dog tags. All of these items have, in recent years, gone on sale adorned with images of Hindu deities, particularly that of Ganesha, known most commonly in the West for His elephant face. "It is inappropriate, and it is offensive to devotees," said Rajan Zed, a Reno, Nevada-based Hindu activist who protests against such commercial products.
"I haven't seen Christ on toilet seat covers. Or any symbol of Islam," said Vasudha Narayanan, a professor of religion at the University of Florida. "If you wouldn't do it with one, why do you want to do it with something else? Or at least wouldn't it behoove you to check?" The use of these images in a secular context, and particularly in a context that is in direct opposition to the basic tenets of the Hindu religion, displays a lack of respect, Narayanan said.
Every few months, Zed said, he receives a message about some insensitive commercial use of a Hindu image. Most recently, Zed called on Amazon to pull deity-decorated skateboards and bedding from its online shelves. (This was not the first time the retailer got itself into hot water over such practices. In June, the hashtag #boycottAmazon trended on Twitter in India after users discovered doormats with images of Hindu deities available for sale. Amazon removed the items within days.) Most of the time, when Zed reaches out to companies to ask them to stop selling an item or displaying an advertisement, he said, they apologize and comply. "It's ignorance, basically," Zed said. "People don't know our traditions and our deities."
NOIDA, INDIA, January 9, 2017 (The National): Outside their workshop, a raucous debate rages on whether India should spend half-a-billion dollars on a statue to honor a 17th century Hindu warrior. Inside, the two men sculpting the bronze figure work in silence in their vast, high-ceilinged studio outside New Delhi. "Is there a controversy about it?" asks Anil Sutar, 59, sitting in the adjoining office, looking surprised. "We don't pay any attention to politics. We just get on with our work."
Anil and his father Ram are the sculptors in the eye of the storm. Ram is the famous one. At 92, he still works eight hours a day, is totally alert, and has a face that looks 15 years younger. Apart from a recent knee replacement, he is in great physical condition. His son Anil returned from his studies in architecture and urban design in the US in 1994 to join his father who is the sculptor to whom state governments and politicians turn when they want to build a larger-than-life statue to honor a figure in the Indian pantheon.
The father and son are thrilled by the Shivaji project. At 688 feet, the Shivaji statue off the Mumbai coast will be twice the height of the Statue of Liberty. The statue will sit atop a 22-story building housing a museum, library, auditorium, cafes and shops. Six lifts will take visitors through the body of a horse up to Shivaji's chest where there will be viewing windows for them to look across the Arabian Sea and the Mumbai skyline. Another monumental statue which they are halfway to completing is that of Vallabhbhai Patel, an important figure in the Indian freedom movement and India's first home minister after Independence. That statue will be just a few metres smaller than Shivaji.
WASHINGTON, Jan 5, 2017 (Daily Excelsior): Hindus and Jews have gained ground in the new US Congress, even as the latest research suggests that the members of the legislative body remain overwhelmingly Christians despite significant change in the religious demographic profile of the country in less than five decades.This is for the first time in American history that the Congress has three Hindus members — Tulsi Gabbard, Raja Krishnamoorthi and Ro Khanna. After Jews, who have 30 members in the new US Congress, Hindus and Buddhists with three members each jointly share the third spot in terms of religious ranking of US Congress members, according to Pew Research Center analysis.
Among the lawmakers who declined to state their religious affiliations include Indian-American Pramila Jayapal who has been for the first time been elected to the House of Representatives. Hindus who are about one per cent of the US population are now 0.6 per cent in the US Congress.
MAPUSA, GOA, December 26, 2016 (Hindu Existence): Pro-Hindu organizations' activists met Dr. Geeta Kakodkar, the medical superintendent of Asilo Hospital for demanding prompt action against missionaries of "Believers" who convert Hindu patients taking advantage of their helplessness. Dr. Kakodkar issued instructions to the Chief Manager of the hospital to conduct an inquiry into such incidents taking place in the hospital and keep an eye on the concerned so as to avoid repetition of such incidents.
Representatives of Shiv Sena, Swarajya, Sanskruti Raksha Samiti, Ranaragini, Hindu Janajagruti Samiti, Gomantak Mandir and Dharmik Sanstha Mahasangh along with devout Hindus were present on the occasion. A representation with the above demand was submitted to Dr. Geeta Kakodkar. It has been stated in the representation that missionaries from Believers go to Asilo Hospital and try to convert Hindus by telling them they will be cured of their ailments if they pray to Jesus and not pray to Hindu Deities, thus misleading Hindus.
---
Lord Shiva will inspire you to stand-up in life and say 'NO' to evil!
Call him Shiva or Bholenath, the devadi dev Mahadev is the supreme deity of the Hindu trinity—Brahma, Vishnu and Mahesh. If Brahma is the creator, Vishnu the preserver then Shiva is the destroyer. Each of these Hindu deities is worshipped according to the rituals and traditions of our society.
But there is one god, who is above the set rules or rituals prescribed in any book. Bholenath, one who is innocent does not really need any elaborate practice of performing pujas or havans—Shiva, the destroyer of all that is evil will bless you even if you just meditate and take his name—provided the mind, body and soul recite one name 'OM NAMAH SHIVAY'.
The echo of this mantra will make your union with the lord quite simple and eternal. Lord Shiva is an epitome of what you can do in life and how you must. The family life is best depicted if you worship the family of Shiva which includes Mata Parvati, sons Kartikeya and Ganesh along with daughter Ashok Sundari. Mahadev's family portrait completes the picture and sets the highest example of how your family life should be.
The humans can never seek what the gods can but the mortal beings need to take cue from the legends and beliefs set before us in the form of divine. In today's fast paced life where emotions are at high stake and people are ready to stab you in the back, we can surely take some inspiration from Lord Mahadev and set out on our own journey of spiritual success.
Say No to evil
Shiva is the destroyer of evil. We must learn from Mahadev to never indulge in anything nefarious or evil. No matter how luring or tempting the bad might look, always remember Adam had a fall due to sin and that was a temptation.
Fight for what is right
Mahadev is the righteous most and it is mentioned in many scriptures and legends that whenever the gods have been in trouble, they always took refuge under lord Shiva's blessings. So, fight for what is right and never voice your opinion despite facing opposition.
Peaceful mind is the king
The most common Pratima or picture of the lord is mostly in meditating pose. And that is what you must seek as well. Mahadev is often seen in deep meditation and that is the way to keep your mind, body and soul in complete control of yourself. If you can awaken your kundalini shakti, the will shall build its own path.
Materialistic pleasure is temporary
Lord Shiva or Bholenath is a yogi and stays in Kailash. He is a vairagya and doesn't believe in any materialistic pleasures. Shiva doesn't have any gold or silver adornments rather he wears tiger skin, rudraksha mala and puts Bhasam on his forehead. Holy river Ganga flows from his matted hair the lord adorns a beautiful crescent moon on it. A serpent around his neck and a Damru and Trishul in his hand—this is what lord Shiva manifests. Therefore, a true bhakta should try and lead a simple life as material things will one day vanish and what remains is your body.
Feel the Shakti
Shiva and Shakti are eternal and inseparable. Mahadev's consort Mata Parvati is an embodiment of Shakti. If you pray to Shiva-Shakti then there is nothing in the world which can stop you. The Ardhinareshwar roop is a symbol of Shiva-Shakti power. Never disrespect a woman in your life—be it mother, wife or friend. Lord Shiva and Mata Parvati teach us how balance is important in nature to maintain a healthy relationship.
Thank you, lord, for your innumerable life lessons!
If you kickstart your day by drinking a glass of pure warm water, fat deposits and toxins circulating in the blood are eliminated from the body. It can help you assist with nasal/throat congestion, ease constipation, and boost digestion. It is an easy tactic to crank up your metabolism, aid weight loss goals, and reduce cholesterol quickly.
Water is truly the elixir of life! Up to sixty percent of your body is water, which plays a role in everything from digestion and absorption of nutrients to excretion.1
But research shows that warm water can take these benefits up several notches.
Bids Mucus Accumulation Goodbye
A study was conducted on the effect of hot water, cold water, and chicken soup consumption. Warm beverages were seen to decrease the accumulation of mucus in your nose, throat, and gastrointestinal tract, lowering the chances of virus or bacteria growth in those places.
Sipping on hot water helped improve nasal mucus velocity by up to 8.4 mm per min compared to its earlier 6.2 mm per min, indicating the utility of drinking hot water in keeping mucus moving.2
Boosts Digestion
Warm water can have a mild vasodilatory effect, that is, it causes blood vessels to dilate and lowers blood pressure; this in turn improves digestion. Because the temperature of your stomach is generally high, drinking a warm beverage along with your food helps break the food down more easily.3
Warm water can ease swallowing for some people.
A study found that sipping hot water helped people with esophageal motility disorders. The condition causes you to regurgitate food and makes it difficult to swallow, and this can be resolved with not cold but hot water.4
Improves Metabolism
Drinking warm water can increase body temperature, which increases your metabolic rate. It also helps your kidneys and gastrointestinal tract do a better job. This is good news for anyone hoping to crank up their metabolism or lose weight.5
Is A Pleasure On Its Own
Did you know that just holding a warm beverage in your hands can make you a friendlier person?
Warm water doesn't just feel good for a sore throat or on a wintry day. As it turns out, it can actually make you feel good anytime! When you drink hot water, receptors in your mouth, throat, intestines, and stomach stimulate the pleasure center in the brain.
Most of us naturally crave the comfort of a warm beverage in the morning. The theory is that our brain processes warmth in the same area that processes our judgments about other people. So holding a warm drink can make you think that other people are "warmer."
Artificial kidney may be available in market by 2020: Report
India TV Lifestyle Desk Chennai 27 Jan 2017, 10:47:57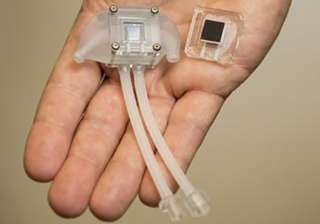 In what may come as a revolutionary innovation in the field of medical science, fist-sized artificial kidney may hit the market possibly by the end of the decade relieving patients with chronic kidney disease who are forced to stick to hospital beds for hours for dialysis.
Times of India, in its report, cited University of California San Francisco researcher Dr Shuvo Roy, co-inventor of the device, saying that the device being engineered in the US will go through several safety and efficacy trials on hundreds of patients in that country before it is approved by the FDA.
The device can be implanted in the abdomen and will be powered by the heart. It is designed to filter the blood and perform other kidney functions, including production of hormones, and help assist in blood pressure control.
According to Dr Roy, unlike conventional haemodialysis, which merely filters toxins from the blood, the artificial kidney has a membrane that filters the blood and a bio-reactor comprising living kidney cells that are exposed to the blood during dialysis.
"It performs the job of a kidney more holistically than just conventional dialysis," Roy was quoted by Times of India as saying.
The cost of treating end-stage kidney disease, when kidneys are no longer able to remove enough wastes and excess fluids from the body, through dialysis or kidney transplant is very high.
Between January 2012 and May 2016, more than 2.21 lakh people have undergone dialysis at a cost of Rs 169.72 lakh in Tamil Nadu. The charges do not include the inestimable costs to quality of life among patients with advanced kidney disease.
Although Roy didn't give an estimate of the cost of the device, he said that it will be much less than regular dialysis and transplant.
Good news! That cup of coffee is your key to a long life

Why do coffee drinkers tend to have a longer life? The finding that coffee drinkers tend to live longer than people who abstain has long puzzled scientists.
US scientists believe they've found the answer and it's to do with caffeine. It helps block chemicals in the blood that promote inflammation, they say. The study was published in Nature Medicine.
Drinking coffee and tea may help people to live longer by reducing chemicals in the blood that can trigger heart disease, researchers have found. Now researchers at Stanford University believe they may have hit on a reason why having a coffee or tea break is so good for us.
Caffeine, the ingredient that gives coffee, tea and some fizzy drinks a lift, blocks chemicals in our blood that promote inflammation. Inflamed blood vessels are more likely to become stiffer – a risk factor for heart disease.
Inflammation also plays a key role in many other diseases, the research study said.

Blood tests of people with fewer chemicals linked to inflammation were found to have more caffeine in their bloodstream. Further investigation revealed that they, as might be expected, drank more coffee than their peers.
A chemical found in chocolate, theobromine, was also found to have an anti-inflammatory effect, although not as pronounced as caffeine.
David Furman of the Stanford University's Institute for Immunity, Transplantaion and Infection said: 'More than 90% of all noncommunicable diseases of aging are associated with chronic inflammation.'
He added: 'It's also well known that caffeine intake is associated with longevity. Many studies have shown this association. We've found a possible reason for why this may be so.'
His colleague Mark Davis added: 'Our findings show that an underlying inflammatory process, which is associated with aging, is not only driving cardiovascular disease but is, in turn, driven by molecular events that we may be able to target and combat.'
The authors found that in an ongoing study following participants aged 20-30, and another group of people aged 60, those who 'tended to drink more caffeinated beverages' had lower levels of inflammatory compounds in their blood. Further tests in the laboratory in human cell cultures found that caffeine had an active role in combating the chemicals that trigger inflammation.
The key chemical combated by caffeine is called Interleukin-1-beta. When injected into mice, IL-1-Beta led to 'massive systemic inflammation, along with high blood pressure'. It also led to immune cells – white blood cells that fight infection and – clogging the animals kidneys. It also found more platelets , which make blood more likely to clot.
Dr Davis said: 'That something many people drink – and actually like to drink – might have a direct benefit came as a surprise to us'.
'What we've shown is a correlation between caffeine consumption and longevity. And we've shown more rigorously, in laboratory tests, a very plausible mechanism for why this might be so.'.
Indian pepper holds key for new cancer-fighting drug:
Study producing an enzyme that is commonly found in tumors in large numbers.
The Indian long pepper, widely popular for spicing up food, may soon be used as a potential cancer treatment drug, according to a new study.
The Indian long pepper contains a chemical that could stop your body from producing an enzyme that is commonly found in tumors in large numbers, according to the study in Journal of Biological Chemistry.
UT Southwestern Medical Center scientists have uncovered the chemical process behind anti-cancer properties of a spicy Indian pepper plant called the long pepper, whose suspected medicinal properties date back thousands of years.
The secret lies in a chemical called Piperlongumine (PL), which has shown activity against many cancers including prostate, breast, lung, colon, lymphoma, leukemia, primary brain tumors and gastric cancer. Using x-ray crystallography, researchers were able to create molecular structures that show how the chemical is transformed after being ingested.
PL converts to hPL, an active drug that silences a gene called GSTP1. The GSTP1 gene produces a detoxification enzyme that is often overly abundant in tumors, the study said. "We are hopeful that our structure will enable additional drug development efforts to improve the potency of PL for use in a wide range of cancer therapies," said Dr Kenneth Westover, Assistant Professor of Biochemistry and Radiation Oncology. "This research is a spectacular demonstration of the power of x-ray crystallography."
The long pepper, a plant native to India, is found in southern India and southeast Asia. Although rare in European fare, it is commonly found in Indian stores and used as a spice or seasoning in stews and other dishes. It dates back thousands of years in the Indian subcontinent tied to Ayurveda, one of the world's oldest medical systems.
"This study illustrates the importance of examining and re-examining our theories. In this case we learned something fundamentally new about a 3,000-year-old medical claim using modern science," said Westover. X-ray crystallography allows scientists to determine molecular structures that reveal how molecules interact with targets in this case how PL interacts with GSTP1.
This work is supported by the V Foundation for Cancer Research, founded by ESPN and legendary basketball coach Jim Valvano, The Welch Foundation, and the Cancer Prevention and Research Institute of Texas.
Need to simplify Pranayama
A fit body is prerequisite of a fit mind.
– Swami Vivekananda
Pranayama is one of the usual suggestions that I give to patients, for a variety of health conditions. But often it is seen that people do not get time to go to a Yoga teacher and learn the technique (though it is highly recommended). So I decided to provide a simplified version of Pranayama. But do remember, it will always be the second choice to Pranayama learnt from a Yoga master.
The regular Pranayama mentioned in Yoga is for totally healthy people. It has yoga prerequisites namely –Yama, Niyama and Asana. It means, the regular Pranayama would require one to follow dietary & mind restrictions and to have proper training in the Asanas.
Also inhaling and exhaling through a single nostril alternatively is quite confusing for beginners. Straining excessively while doing Pranayama, causes giddiness and difficulty in breathing.
Tips for the right Pranayama Experience:
Best Time for Pranayama:
Early morning, on empty stomach or 15 minutes after tea / coffee. Preferably after bath. Pranayama is a technique to fill mind & body with fresh air and energy. So, morning is the right time for it. After bath, we feel fresh and adds to the benefits of Pranayama. It becomes easier for the mind to get cleansed with the Prana (breath).
Best Place for Pranayama:
The place should be spacious, with sufficient air and light and should be noise free. Better to keep the windows open. If done in a closed room, it often causes giddiness. So fresh air is very necessary.
Right Pranayama Posture:
Sit on a mat on the floor, with legs crossed. Spine (back) erect & straight. Head straight. Face looking forward. For those with knee problem, and who can't sit on the floor, a chair can be used.
Eyes:
Eyelids closed with eyes pointing towards the tip of the nose. You need to close the eyelids with eyes pointing to nose tip. This way, when you close the eyes, the eyes will automatically concentrate on centre point of two eye brows.
Right Pranayama Mindset:
Be relaxed and in no hurry. No extra thoughts. If possible, remember your favorite Deity. If you can not relax your mind, or if you are in a hurry, it is better to skip the Pranayama session for that day, rather than doing it half heartedly.
The Simple Pranayama Technique
Sit quietly for one minute. Breathe deeply, breathe easily. During this one minute,think that you are going to receive energy to make your body and mind healthier, to become robust & strong. Think that you are going to throw out all the impurities of mind and the body through exhaling breath and think that you are going to have fresh and pure energy by inhaling the fresh Prana – the breath fully filled with life, strength, positivism and energy.
Once the eyes are closed and are pointing to nose, back erect, mind relaxed, start the Pranayama. It has three phases;
1. Slow Inhale – Take a deep breath (as deep as possible), very slowly and steadily, without hurrying up. The mind should think that you are taking the energy of God into your body.
2. Hold – Hold the breath for as long as comfortable. During this time, think that the Prana (energetic breath) that you have taken in is cleansing the whole body from tip of the brain to tip of your leg. Imagine as though the air is moving all over the body and cleansing all the organs and mind.
3. Slower Exhale – Exhale slowly. Exhaling period should be longer than inhaling period. While exhaling, think that all the impurities of your body and mind that were cleansed are now let out of the body.
Repeat the same steps from 1 to 3, three to ten times, based on your convenience. After Pranayama, you need to sit peacefully at the same place, for at least five minutes. During which time, you can say a prayer or simply meditate.
Duration of Pranayama:
A typical Pranayama cycle should not exceed more than two minutes and should ideally be done daily. Avoid it when the mind is too occupied with worries or thoughts, or when you are too busy. Don't worry if you miss it for a few days due to some pressing situations. Restart when possible.
Benefits of Pranayama:
Apart from being the best among the stress relieving techniques, Pranayama has numerous health benefits. Here are the health benefits of adopting Pranayama as a daily routine.
– Improves concentration and memory. Activates brain functions.
– Stimulates all body organs.
– Increases oxygen-rich blood supply to all parts of the body.
– Relaxes muscles and relieves pain.
– Calms symptoms of stress, depression, anxiety, etc.
– Instills confidence and courage.
– Useful in healing speech related problems.
– Triggers healing in chronic degenerative diseases such as diabetes.
Precautions while doing Pranayama:
– Stop immediately if you feel giddy or have difficulty breathing or have excessive sweating or a temporary feeling of darkness. Rush to a place with plenty of air, lie down and breathe easy. Do not attempt it again or without the guidance of an expert yoga instructor.
– Not suitable for pregnant woman or children below 12 years of age.
– Not suitable for people with respiratory problems such as asthma, chronic cough, etc.
– Not suitable for people with severe illnesses such as heart conditions, cancer etc.
– It is highly recommended to learn Pranayama from a qualified Yoga teacher than to follow this method.

Dr Janardhana Hebbar
Expert
Blaming the weather for aching joints? You may not be able to use that as an excuse again!
Sydney/Kolkata: All of us, at some point, have heard people complaining of aching joints and putting all the blame on 'the weather'.
But, is that really the case or is it just another excuse to take the concern away from one's deteriorating bone health?
You might want to give that a second thought, since researchers have claimed that the weather plays no part in the symptoms associated with either back pain or osteoarthritis.
A new research from The George Institute for Global Health has debunked beliefs that episodes of both back pain and arthritis can be triggered by changes in the weather, including temperature, humidity, air pressure, wind direction and precipitation.
"The belief that pain and inclement weather are linked dates back to Roman times. But our research suggests this belief may be based on the fact that people recall events that confirm their pre-existing views," said Chris Maher, of the institute.
"Human beings are very susceptible so it is easy to see why we might only take note of pain on the days when it is cold and rainy outside, but discount the days when they have symptoms but the weather is mild and sunny," he added.
The studies were carried out across Australia with average daily temperatures ranging from 5.4 degrees Celsius to 32.8 degrees Celsius.
Almost 1,000 people with lower back pain, and around 350 with knee osteoarthritis were recruited for the Australia-based studies.
Weather data from the Australian Bureau of Meteorology were sourced for the duration of the study period.
Results showed no association between back pain and temperature, humidity, air pressure, wind direction or precipitation.
However, higher temperatures did slightly increase the chances of lower back pain, but the amount of the increase was not clinically important.
Back pain affects up to a third of the world's population at any one time, while almost 10 per cent of men and 18 per cent of women over the age of 60 have osteoarthritis.
Manuela Ferreira, who led the osteoarthritis research at the institute, said: "People who suffer from either of these conditions should not focus on the weather as it does not have an important influence on your symptoms and it is outside your control."

A kindergarten teacher was walking around observing her classroom of children while they were drawing pictures. As she got to one girl who was working diligently, she asked what the drawing was.
The girl replied, "I'm drawing God."
A Sunday school teacher asked the children just before she dismissed them to go to church, "And why is it necessary to be quiet in church?"
Annie replied, "Because people are sleeping"
A preacher visits an elderly woman from his congregation. As he sits on the couch he notices a large bowl of peanuts on the coffee table. "Mind if I have a few?" he asks.
"No, not at all!" the woman replied.
They chat for an hour and as the preacher stands to leave, he realizes that instead of eating just a few peanuts, he emptied most of the bowl. "I'm terribly sorry for eating all your peanuts, I really just meant to eat a few."
A teacher was testing the children in her Sunday school class to see if they understood the concept of getting to heaven.
She asked them, "If I sold my house and my car, had a big garage sale and gave all my money to the church, would that get me into Heaven?"
"NO!" the children answered.
"If I cleaned the church every day, mowed the yard, and kept everything neat and tidy, would that get me into Heaven?"
Again, the answer was, "NO!"
Now she was smiling. Hey, they're getting it, she thought! "Well, then, if I was kind to animals and gave candy to all the children, and loved my husband, would that get me into Heaven?" she asked.
Again, they all answered, "NO!"
She was just bursting with pride for them. "Well," she continued, "then how can I get into Heaven?"
A five-year-old boy shouted out, "YOU GOTTA BE DEAD."
"Oh, that's all right," the woman says. "Ever since I lost my teeth all I can do is suck the chocolate off them."
The teacher paused and said, "But no one knows what God looks like."
Without looking up from her drawing, the girl replied, "They will in a minute."
Inspirational speaker Dr. Wayne Dyer still remembers the card his kids gave him for his 64th birthday. The front said, "Inside is a message from God."
Pleased they finally appreciated his work, he opened it to read, "See you soon!"
99 प्रतिशत ब्लॉकेज को भी रिमूव कर देता है पीपल का पत्ता


बनाने की विधि :


पीपल के 15 पत्ते लें जो कोमल गुलाबी कोंपलें न हों, बल्कि पत्ते हरे, कोमल व भली प्रकार विकसित हों। प्रत्येक का ऊपर व नीचे का कुछ भाग कैंची से काटकर अलग कर दें। पत्ते का बीच का भाग पानी से साफ कर लें। इन्हें एक गिलास पानी में धीमी आँच पर पकने दें। जब पानी उबलकर एक तिहाई रह जाए तब ठंडा होने पर साफ कपड़े से छान लें और उसे ठंडे स्थान पर रख दें, दवा तैयार।

इस काढ़े की तीन खुराकें बनाकर प्रत्येक तीन घंटे बाद प्रातः लें। हार्ट अटैक के बाद कुछ समय हो जाने के पश्चात लगातार पंद्रह दिन तक इसे लेने से हृदय पुनः स्वस्थ हो जाता है और फिर दिल का दौरा पड़ने की संभावना नहीं रहती। दिल के रोगी इस नुस्खे का एक बार प्रयोग अवश्य करें।
पीपल के पत्ते में दिल को बल और शांति देने की अद्भुत क्षमता है।

इस पीपल के काढ़े की तीन खुराकें सवेरे 8 बजे, 11 बजे व 2 बजे ली जा सकती हैं।

खुराक लेने से पहले पेट एक दम खाली नहीं होना चाहिए, बल्कि सुपाच्य व हल्का नाश्ता करने के बाद ही लें।

प्रयोगकाल में तली चीजें, चावल आदि न लें। मांस, मछली, अंडे, शराब, धूम्रपान का प्रयोग बंद कर दें। नमक, चिकनाई का प्रयोग बंद कर दें।

अनार, पपीता, आंवला, बथुआ, लहसुन, मैथी दाना, सेब का मुरब्बा, मौसंबी, रात में भिगोए काले चने, किशमिश, गुग्गुल, दही, छाछ आदि लें ।
तो अब समझ आया, भगवान ने पीपल के पत्तों को हार्टशेप क्यों बनाया.
2016: सैर-सपाटे की दुनिया में क्या रहा खास…
साल 2016 में मध्य प्रदेश में बाबा भोले की नगरी उज्जैन से शुरू हुआ पर्यटन का सफर वर्ल्ड हेरिटज साइट में जुड़े दुनिया भर के हेरिटेज जगहों के लिए काफी खास रहा. इसी के साथ पर्यटन में और भी कई जगहें और खबरे रहीं खास…
1. मध्य प्रदेश की धार्मिक नगरी उज्जैन में अगले साल 2016 का सिंहस्थ (कुंभ) का आयोजन हुआ. बता दें कि कुंभ मेला 22 अप्रैल से लेकर 16 मई तक चला.
2. पंजाब के अमृतसर शहर में डबल डेकर बस चलाने की घोषणा हुई जो शहर के महत्वपूर्ण स्थलों पर पर्यटकों को घुमाने का काम करेंगी.
3. मध्य प्रदेश में पर्यटकों को लुभाने के लिए राज्य का पर्यटन विकास निगम 'जल पर्यटन' (वॉटर टूरिज्म) के रूप में जल महोत्सव की शुरुआत करने की योजना बनाई गई. इसके तहत इंदिरा सागर बांध के हनुवंतिया टापू पर अगले साल 2017में 12 से 21 फरवरी तक जल महोत्सव का आयोजन किया जाएगा.
4. उत्तर प्रदेश के जौनपुर जिले में एक युवा किसान ने अपनी बगिया को इस कदर सजाया है, जिसे देखने देश के ही नहीं, बल्कि विदेशों से भी पर्यटकों की भीड़ पहुंची.
5. गुजरात में हर साल की तरह साल 2016 में भी कच्छ शहर में रण महोत्सव शुरू हुआ. 2005 में इस उत्सव की शुरुआत दो से तीन दिन तक के आयोजन के तौर पर हुई थी लेकिन इसमें पर्यटकों की बढ़ती दिलचस्पी देख इसकी अवधि बढ़ाकर 90 दिन कर दी गई.
6. बैंगलुरू और मांड्या की जीवनरेखा कही जाने वाली कावेरी नदी पर कर्नाटक सरकार ने एक टूरिज्म गैलरी बनाने का फैसला लिया है. यह गैलरी मैसूर में बनेगी और इसमें तमिलनाडु और कर्नाटक, जिन दो राज्यों से यह बहती है, के बारे में काफी कुछ दिखाया व बताया जाएगा.
7. राजस्‍थान के बीकानेर में हर साल दो दिवसीय कैमल फेस्ट‍िवल आयोजित किया जाता है. इस साल भी 9-10 जनवरी के बीच इस उत्सव का आयोजन किया गया. इस उत्सव के दौरान अनेक कार्यक्रम आयोजित किए जाते हैं जिनको देखने देश-विदेश से सैलानी उमड़ते हैं.
8. साल 2015 में भारतीय पर्यटक रिकॉर्ड संख्या में वियना की यात्रा पर गए. भारतीय पर्यटकों की संख्या में 50 फीसदी का इजाफा देखने को मिला है और उनमें से ज्यादातर वियना में रात भर रुके, जबकि उनके पास दिनभर घूम कर लौटने का भी विकल्प था.
9. भारत और वियतनाम से आनेवालों को जापान वीजा नियमन में छूट प्रदान करने की घोषणा हुई. इसके तहत मल्टीपल एंट्री वीजा की अवधि दोगुनी होगी. जापान टाइम्स द्वारा जारी की गई एक रिपोर्ट के अनुसार, विदेश मंत्रालय ने एक बयान में कहा है कि नियमों में यह ढील 15 फरवरी 2016 से लागू हो गई.
10. साल 2016 में वैलेंटाइन डे पर दुनिया के 25 रोमांटिक शहरों के नामों में जयपुर का नाम भी शामिल हुआ. WeLoveDates.com नाम की एक वेबसाइट ने इन जगहों की एक लिस्ट बनाई. इस लिस्ट में भारत की पिंक सिटी, जयपुर 18वें नंबर पर है. वहीं फ्रांस की राजधानी पेरिस को दुनिया का सबसे रोमांटिक शहर माना गया है.
11. शाही महलों, भव्य संग्रहालयों, खूबसूरत बागों और आकर्षक कॉफी हाउसेज के चलते वियना में आने वाले लोग इस शहर को बेहद रोमांटिक करार देते हैं. यह शहर साल 2016 में दुनिया का सबसे रोमांटिक शहर करार दिया गया.
12. ट्रायल पीरियड के दौरान भारी विरोध के बाद साल 2016 में एक बार फिर गोवा में हेली टूरिज्म शुरू हो गया. यह सर्विस गोवा टूरिज्म डेवेलपमेंट कॉरपोरेशन से जुड़ी हुई, केंद सरकार की हेलीकॉप्टर सर्विस कंपनी 'पवन हंस' की ओर से चलाई जाती है.
13. टूरिस्ट स्पॉट्स की साफ-सफाई पर नजर रखने के लिए एक खास एप लॉन्च किया गया है. अगर आपको कहीं गंदगी मिले तो उसकी तस्वीर पर आप इस एप पर शेयर कर सकते हैं. दावा है कि इस शि‍कायत पर तुरंत एक्शन भी लिया जाएगा. इस एप को केंद्रीय पर्यटन एवं संस्कृति (स्वतंत्र प्रभार) और नागर विमानन राज्य मंत्री डॉ. महेश शर्मा ने लॉन्च किया.
14. इंडियन रेलवे कैटरिंग एंड टूरिज्म कॉरपोरेशन (IRCTC) ने रेल यात्रियों को ठहरने की सुविधा उपलब्ध कराने के लिए ओयो रूम्स के साथ करार किया. इस गठजोड़ से आईआरसीटीसी के ग्राहकों को देश के 170 शहरों में आसानी से होटल में कमरे बुक करने का प्लेटफार्म मिल सकेगा.
15. सिंगापुर गार्डन फेस्टिवल में दुनिया की सबसे बड़ी फूलों की झालर को प्रदर्शित किया गया. मरीना स्क्वायर पर प्रदर्शित हुई इस झालर को बनाने में 60 हजार फूलों का इस्तेमाल किया गया. 13 मीटर की ऊंचाई से लटकने वाले इस झालर को 260 छात्रों, बागवानी करने वाले पेशेवर लोगों समेत कई अन्य ने पांच दिन की मेहनत कर बनाया.
16. भारतीय रेलवे ने देश के सबसे साफ रेलवे स्‍टेशंस के बारे में जानकारी हासिल करने के लिए आईआरसीटीसी के साथ मिलकर एक सर्वे कराया. इस सर्वे में पूरे देश के 400 से ज्‍यादा रेलवे स्‍टेशंस को शामिल किया गया. इस लिस्‍ट में सबसे साफ स्‍टेशन में टॉप पर रहा गुजरात का सूरत जंक्‍शन, दूसरे नंबर पर इसी राज्‍य का राजकोट स्‍टेशन रहा. छतीसगढ़ का बिलासपुर स्‍टेशन तीसरे स्‍थान पर रहा तो महाराष्‍ट्र के सोलापुर स्‍टेशन ने चौथा स्‍थान हासिल किया. सबसे साफ स्‍टेशंस की लिस्ट में पांचवां स्‍थान मिला सपनों की नगरी मुंबई के सेंट्रल स्‍टेशन को जहां हर रोज लाखों लोग कदम रखते हैं.
17. कृष्‍ण की नगरी वृंदावन में बनने जा रहा दुनिया का सबसे ऊंचा मंदिर और इसी के साथ यह दुनिया की सबसे ऊंची इमारत भी होगी. वृंदावन में बनने जा रहे इस मंदिर का नाम चंद्रोदय है, जोकि दुनिया की सबसे ऊंची इमारत बुर्ज खलीफा और मुकेश अंबानी के एंटीलिया से भी ऊंचा बनाया जा रहा है.
18. अपनी खूबसूरती और मौसम के लिए पूरी दुनिया के पर्यटकों को अपनी तरफ खींचने वाला शहर शिमला 2016 में जल संकट से जूझता नजर आया. हालात ऐसे हुए कि यहां के होटलों के साथ-साथ पर्यटकों को भी जरूरत की हर बाल्टी पानी के लिए मोटी रकम ढीली करनी पड़ी.
19. भारतीय रेलवे ने यात्रियों के सफर को आसान बनाने के लिए भारत दर्शन टूरिस्ट ट्रेन की शुरुआत की है. ये ट्रेन तीर्थ दर्शनार्थियों को शिरडी, तिरुपति, जगन्नाथ पुरी, बैद्यनाथ धाम के साथ-साथ अन्य ज्योतिर्लिगों की भी सैर कराएगी.
20. इस बात में कोई शक नहीं है कि भारत में ऐतिहासिक स्थलों की भरमार है. हर साल देश-विदेश से भारत घूमने आए लोगों को यहां की हेरिटेज साइट अपनी ओर आकर्षिक करती है. इसी क्रम में अब एक और नाम भारतीय धरोहर में शामिल हो गया है. यह धरोहर है बिहार की नालंदा यूनिवर्सिटी, जिसे यूनेस्को की वर्ल्ड हेरिटेज लिस्ट में शामिल किया गया.
21. देश में टूरिज्म क्षेत्र में अपनी बढ़ती लोकप्रियता से उत्साहित होकर रेलवे की पीएसयू IRCTC ने इंटरनेशनल टूरिज्म में अपनी बढ़त बनाने के लिए नए टूर पैकेजेस का ऐलान किया गया. आईआरसीटीसी ने सिंगापुर, मलेशिया और श्रीलंका के लिए टूरिज्म पैकेज की घोषणा की है.
22. पुरी दुनिया में जेल टूरिज्‍म इन दिनों खूब पसंद किया जा रहा है. दक्षिण अफ्रीका का रोबेन आईलैंड हो, जहां नेल्‍सन मंडेला जेल में रहे थे या अंडमान की सेलुलर जेल, इन सभी में काफी संख्‍या में टूरिस्‍ट आ रहे हैं. अब इस तरह का टूरिज्‍म मुंबई में भी शुरू होने जा रहा है. महाराष्‍ट्र सरकार जल्‍द ही अपने जेलों को आम लोगों के लिए खोलने जा रही है. डिपार्टमेंट से जुड़े अधिकारी 'जेल टूरिज्‍म पॉलिसी' पर काम कर रहे हैं, जिसके तहत कुछ जेलों को आम लोगों के लिए खोलने की योजना है.
23. सेल्फी और सोशल मीडिया के दौर में महाराष्ट्र पवेलियन में डिजिटल इंडिया की थीम ने लोगों का खूब मनोरंजन किया. वर्चुअल ड्रेसिंग रूम, वर्चुअल जंगल सफारी और वर्चुअल टूर को पवेलियन में जगह दी गई.
24. नोटबंदी के बाद ऐतिहासिक धरोधरों को समेटे देश की राजधानी दिल्ली में पर्यटकों को कई ऐतिहासि‍क जगहों जैसे लाल किला, हुमायूँ का मकबरा और क़ुतुब मीनार जैसी जगहों पर ऑनलाइन पेमेंट की सुविधा न होने की वजह से काफी दिक्कतों का समाना करना पड़ा. किसी भी पर्यटन स्थल पर एंट्री टिकट खरीदना जरुरी है.
25. केरल को भारत के खूबसूरत पयर्टन केंद्रों में से एक माना जाता है. यहां दुनिया के हर भाग से लोग घूमने के लिए आते हैं. केरल पर्यटन ने अब एक और नया कदम उठाया है. वहां के एक हेरिटेज साइट को इस तरह डेवलेप किया जाएगा कि दिव्यांग आराम से घूम सकें. कोच्च‍ि का ऐतिहासिक किला एर्नाकुलम जिले में है. यही केरल का पहला डिसेबल्ड फ्रेंडली हेरिटेज डेस्टिनेशन होगा. यहां जो सुविधाएं दी जाएंगी, वो दिव्यांगों के लिए होंगी.

Sadhguru FIX YOURSELF FIRST
Sadhguru – eckhart tolle – silence – dalai lama – JESUS
Sadhguru – the cure – eckhart tolle
HOW TO REPROGRAM YOUR SUBCONSCIOUS – Dandapani on London Real
(English) Knowing the Divine Soul – Bk Shivani Latest Videos Speech
11 Question and Answers With bk Sister Shivani English Speech :: Bk Shivani Hindi Latest videos 2016
Hindu Scriptures, Vedas, Upanishads and Gita.
Smritis-Ramayana and Mahabharat and Purana Stories and Law Books and Story of Ganesh
Are Hindus interested in Hinduism ?
15. Live Video Streaming – Daily
We are now streaming live daily. This includes our Sunday service led by Dr. Doobay between 10:15 AM and 12 Noon, EST.
You can watch live and recorded video in 2 formats:
http://livestream.com/accounts/12417283/events/3849321 (Opens new window. We want your comments!) Live Video only, embedded below The best way to watch our live stream is to install the Live stream app on your device (Apple AppStore, Google Play, Roku box).
Previous editions
The previous editions of Sunday Service are available on our YouTube Channel.
https://ww.youtube.com/user/vovtoronto
16. Doobay Medical Centre, Guyana



DOOBAY MEDICAL CENTRE, Annandale, Guyana is a Registered not for profit organization active since October 15, 2011, Funded and supported by donations.
The hospital building was donated by the Doobay family.
Dr. Budhendra Doobay is a Chairman of the Vishnu Mandir, an eminent Guyanese Canadian Philanthropist and vascular surgeon. He has received the Order of Ontario, the Queen's Golden and Diamond Jubilee medals and a number of other awards.
How you can help this great cause, please call Leonard Sanicharan at 416 497 3555 or Pandit Bhoj at 905 886 1724

Copyright © 2017 VISHNU MANDIR, All rights reserved.