Dear devotees,
Jai Mata Di,
Entering the month of May (Vaishakh-Jyestha) , there are some important events are coming up. The biggest one is Akshay Tritya on Sunday May 8th with Mother's Day and Parshuram Jyanti followed by Budh Purnima on Sat 21st May. Vishnu Mandir & Mr & Mrs Terry Sawh of Topnotch Employment Services have sponsored Srimad Bhaagvat Puran Yajna starting on Sun May 8th and ends on Sun May 15th. For the first time in Vishnu Mandir, Sawh family is doing this katha in Guyana traditions where Katha is held three times a day and preeti bhoj served daily after each session. You are all cordially invited to attend this event with family and friends. Officiating priests are Dr Budhendra Doobay assisted by Pt Bhoj Sharma. You will see the information flyer in this newsletter. April month was the busiest with Devi beautiful Navratri puja for 9 days, celebration of Ram janam on Ram Navami and then four days celebration leading to Hanuman Jyanti. As you are all aware 50′ Hanuman ji statue will be unveiled by Pujya Morari Bapu ji on Sat July 2nd at 10 am. Pujya Bapu ji is also reading seven days Ramayan Katha starting on the same day at International Centre,
Dear devotees, we look forward to see you all at the temple and would like to get your feedback on this newsletter and other announcements come your way from time to time. Please do not hesitate call or send your suggestions by email or phone call. We really appreciate your input. If you would like to volunteer your services, please contact President Mr Krishna Misir or Mr Sunil Ghai. Look forward to see you on Sundays at our main service followed by Shiv Puja on Monday, Hanuman ji Puja on Tuesday, Sai Baba puja on Thursday, Durga Puja on Friday, Navgrah and Ayappa Puja on Saturday. Your temple have activities planned throughout the week, please join us at any time. Our pundits are also available for any kind of puja you want to get it done. Want to rent banquet hall for weddings, please contact Pt. Bhoj. Please pay one visit to our Canadian Museum of Indian Civilization. Please contact Pt Robin Doobay for any question you have about Vishnu Mandir.
Vishnu Mandir wishes HAPPY MOTHER'S DAY to all Mothers in the world.
At your service
PARBHAT SOOD
647-609-0321

Dr BUDHENDRA DOOBAY VIDEO MESSAGE
May 2016 Religious & other events
May 2 Mon – Varuthini Ekadashi
May 4 Wed – Pradosh Puja
May 6 Fri – Amavas
May 8 Sun – Morning: Akshay Tritya/ Mother's Day Puja. Evening: Day 1 of Srimad Bhaagvat Puran Yajna sponsored by Mr & Mrs Terry Sawh
May 14 Sat – Sankranti
May 17 Tue – Mohini Ekadashi
May 17 Tue – Kamada Ekadashi
May 20 Fri – Satynarain katha
May 21 Sat – Budh Purnima
May 29 Sun – Jalaram Bhajans at 4:30 pm
For more info. on time etc please call: Vishnu Mandir 905-886-1724
Special article of the month
What Happens When You're Blessed By Someone?
What is a blessing and why do we seek them? Sadhguru explains.
---
Sadhguru explains the nature of a blessing and why people seek them.
Q: Sadhguru, I've seen people being blessed by saints and yogis. What is a blessing exactly?
Sadhguru: Anyone saying, "all the best to you", is not a blessing; it is just a wish. A wish is just a hope. It is not substantiated by anything. It is just a nice thought. A blessing is not a thought or emotion. A blessing is a piece of energy. If you have made yourself fluid enough – so that you are not a burnt pot – if you are just loose energy, then you can take a little bit of that and give. If you are a properly burnt pot, you can't take anything out of it because it is crystallized. A blessing is not a thought or an emotion. It is something that hastens you. It is like fuel in the car! If you put fuel into the tank, you can move. If you have to push your car and go, it is a long way home. If you have fuel in the tank, you can get there in no time. Whatever the distance, it's no big deal.
A blessing is not a thought or an emotion. It is something that hastens you.
But if you are somebody who enjoys a parked car, a moving car is dangerous. A lot of people have chosen to live in a parked car. Morning becomes afternoon; afternoon becomes evening; evening becomes night. Fall becomes winter; winter becomes spring; spring becomes summer; and then autumn again. It looks like you are going somewhere because there is so much change in scenery. It's exciting enough. But if you are a little loony – if you are willing to risk it and go a certain distance, then you drive a car. A parked car is a damn safe car. You could live there very well. It's just that you don't go anywhere. But if you want to go somewhere, you need fuel. And that's what a blessing is.
Unfortunately, most people refuse it when it comes to them because they don't realize it is a blessing. They expect that a blessing means it will always come in a particular way. No. Especially when it comes from me, it comes in so many ways that you have not imagined. It is always packaged in ways you don't usually expect.
Unusual Packages
It happened in Michigan last winter, a tiny little bird enjoyed the fall time a little too much and didn't start its journey south early enough. It started a little late in the winter and tried to fly out, and just froze and fell down. A cow was passing that way and dropped a heap of dung, and the dung fell right over the bird. The warmth of the dung slowly defrosted the bird, and he started feeling good. He started tweeting happily because he had recovered from a frozen state. A cat was going that way. It heard the tweet, looked around and saw the tweet was coming from inside the dung. So he pulled the bird out of the dung and ate him up.
You don't know how a blessing will come. That is why you must keep all the windows and doors open.
What you need to understand is, whoever heaps you up in shit need not necessarily be your enemy. Whoever pulls you out of shit need not necessarily be your friend. And above all, when you are in a heap of shit, learn to keep your mouth shut!
You don't know how a blessing will come. That is why you must keep all the windows and doors open. It gets packaged in so many different ways. If it is packaged in obvious ways, it will go waste. It doesn't do the same as when a blessing enters you without you thinking it is a blessing. So it is always packaged in most unusual ways. It is a question of creativity!
Dear Devotees,
Welcome to the May 2016 edition of our monthly newsletter.
Read of the month – Sadhguru – on SEEKING BLESSINGS

Temple indoor events – May 2016

Your May 2016 month astrological forecast

Our heritage and Cultural articles -.24 things all Hindus should know; Unbelievale Kailas temple, 3. Why meditation and Dhanvantri mantra for sure healing.(with videos)

Article related to festivals in May -1) Akshay Tritya, 2) Budh Purnima.3) Ujjain Kumbh Mela

Spiritual humour

Temple photo album – April 2016

Healthy Tips

Feedback

Inspiring and humorous signs

Spiritual Videos

Hindi corner .

Live streaming of Temple programs – daily Live streaming of Temple programs – daily.

Doobay Medical Centre – Annandale
2. Temple – indoor/Outdoor events in April
Pradosh Puja – Wed May 4 at 6:30 pm(pl call for exact time)
Akshay Tritya Puja/Mothers Day-Devi Abhishek at 10 am
Srimad Bhavat Katha Yajna, sponsored by Mr & Mrs Terry Sawh – day 1 at 6 pm to 8:30 pm followed by Preeti Bhoj
Bhagvat katha – Day 2,3,4,5,6 & 7 (Mon-Sat) 10 am – 11:30 am; 2 pm – 3:30 pm, and 6 pm, to 8:30 pm followed by Preeti Bhoj after all sessions.
Bhagvat Katha final day – Sun May 15 – 10 am
Satyanarain katha on Fri May 20th at 6 pm (call for exact timings)
Purnima – Sat May 21st
Jalaram Bhajans – Sun May 29 at 4:30 pm
(During the month several events gets added & time can change, please check Vishnu Mandir website/ call temple at 905-886-1724 for latest time & info)
3. HOROSCOPE FOR THE MONTH OF MAY 2016 :

Aries 2016 May Horoscope
Temperament would be sharp, dynamic & focused now. Be careful that you do not act in an arrogant manner or let ego come in your way till 15th May 2016. A good period for finances in the second half of the month. Ego & self-praise in speech possible after the 15th May 2016. Be careful & avoid conflicts with family towards the end of the month.
Taurus 2016 May Horoscope
Stamina & energy could be down now till 16th May 2016. Expenses could be high & chances of losses or a dip in work as well as financial position possible. An overall improvement would come after 16th May 2016. You will feel better energy, focus at work as well as resurgence in confidence & ego. Positive period towards the end of the month.
Gemini 2016 May Horoscope
Good time for financial gains till 17th May 2016. Socially also you will do well in the first half of the month. A dip in finances as well as work progress could be felt in the second half of the month. Health & general wellbeing could become effected too after the 17th May 2016. Remain conservative towards the end of the month.
Cancer 2016 May Horoscope
Very good progress at work as the month begins. You will be in control of things & excellent growth is possible till the 16th May 2016. Its a powerful period & month, so make the most of it. Income would be higher than normal in the second half of the month due to hard work of the past. Good opportunities for meeting with friends also possible after 16th May 2016.
Leo 2016 May Horoscope
Religion might be on a priority now. You will find possibilities of travel for work as well as pleasure till 16th May 2016. Second half of the month is excellent for work. You will find good amount of success at work as well as support of superiors after the 16th May 2016. There will be high energy & growth towards end of the month
Virgo 2016 May Horoscope
The month would begin with minor ailments on account of low immune system. Hurdles & some struggles at work would be present too till 16th May 2016. Luck will improve in the second half of the month. Possibilities if travel will build up too during this time. This is a time to think about spirituality.
Libra 2016 May Horoscope
Very good amount of progress at work / business & independent enterprise possible till 14th May 2016. Conflict in marriage matters could exist. Health, energy & stamina could dip after 14th May 2016. This could bring in hurdles & slowdown at work also after 14th May 2016. Avoid starting new projects this month.
Scorpio 2016 May Horoscope
Period of hard work & progress till 14th May 2016. You will do well with the support of superiors & people in position of authority. You should be able to over competition too during this time. After 14th May 2016, some amount of ego in relationships / marriage matters & partnerships possible. A tendency to get into joint projects despite this issues in the second half of the month.
Sagittarius 2016 May Horoscope
The month could open with your mind agitated. There could be issues & some sort of conflict with regard to children. Ego could be high till 13thMay 2016. A very dynamic & progressive month for work would be possible after 13th May 2016. You will be in control of things in the second half of the month.
Capricorn 2016 May Horoscope
Bad experiences with extended family possible. Do not let that spoil issues for too long. Powerful period at work till the 14th May 2016. After the 14th May 2016, ego in thinking could build up. Not an easy period for matters relating to children. A new creative idea at work could bring in growth & gains.
Aquarius 2016 May Horoscope
Hard work, dynamism & growth would come easily for you till the 13thMay 2016. Travel will bring in gains at work. You should depend on team for better progress at work. After 13th May 2016, expect growth at work due to your ability to connect with masses & people in general. A negative bias towards family possible. You will find support of people in position of authority in the second half of the month.
Pisces 2016 May Horoscope
Family & finances would be the focus for you as the month begins. You need to be careful about ego in speech & some facial issues. After the 15thMay 2016, you will experience a rise in determination, vision & courage. Public image will rise & you will find the energy to do well & make a name. Avoid ego with siblings.
4. OUR HERITAGE AND CULTURE
24 Amazing Facts About Hinduism That Most Hindus Probably Wouldn't Know
1. Hinduism is the oldest known religion, with its roots going back to 10,000 years and Hindu Literature dating back to 7000 BCE.


2. 14% of the World's Population follows Hinduism making it 3rd Largest religion after Christianity and Islam.


world-religion-population
3. Yoga, Pranayama, Astrology, Numerology, Palmistry, and Vastu are all part of Hindu culture and lifestyle.



4. The largest Hindu temple in the world is surprisingly not in India but is in Angkor, Cambodia.


5. Nepal was formed by a Hindu saint called Ne Muni.


6. In Hinduism men and woman are treated as equal halves. Women are also treated as Goddesses.


7. Hindu temples are not just architectural marvels, they are energy centers and hold great scientific significance which was proven. The usage of metals and construction patterns are proven to transmit positive energy.


8. Dharma, Artha, Kama, and Moksha are the four goals of an ideal Hindu.


9. The word 'Karma' is derived from the Hindu concept of 'good and bad deeds'

10. Buddhism has its roots from Hinduism, it originated first in India and later spread across Asia.


11. US president Barack Obama always carries a statue of Hanuman with him.


12. Steve Jobs had suggested Mark Zuckerberg to visit to visit Kainchi Dham, a temple in Uttarakhand to find his inner peace and spirituality.


13. The World's richest religious structure is in India, The Padmanabhaswamy temple in Kerala holds properties including most precious jewelry worth around US$ 22.3 Billion.


14. There are 108,000 recognized temples in India.


15. There is no known founder of Hinduism.
16.'Hinduism' is not the real word for the religion. The real name of Hinduism is Sanatana Dharma. This means "eternal dharma", or eternal truth.
17. The word Hinduism is derived from the word 'Sindhu River'.


18. 'Kumbhamela', a Hindu Festival which occurs once every 12 years is the largest gathering of humans in the world.


19. The Saree, a dress worn by women even in modern India and Nepal, dates its origin to the Hindu Cultures from Indus Valley Civilization (2000 BC).


20. Hinduism has its huge influence and common concepts with Sikhism and Jainism which are later originated in India.


21. 108 is one of the holiest numbers in Hinduism. 108 is considered a holy number also in Buddhism, Sikhism, and Jainism while its roots originated from Hinduism.

22. Rig Veda is the oldest known book in the world with its contents dating back to 7000 B.C.


23. The Vedas and many other teachings of Hinduism were preserved for thousands of years without paper. They were Chanted, memorized and passed on to the next generations.


24. Singapore City is built based on the Hindu literature of Architecture called " Vastu " which is appreciated by the most modern day architects and is adopted in their designs around the world.


There are 100s of many other facts on Hinduism if you know more please share with us.
1200 Years Old Ancient Hindu Temple Carved Entirely From a Single Rock
Unbelievable Facts

Kailasa temple is 1200 year old Ancient Hindu Temple Carved from a single rock in Ellora stands majestically 29 kilometers away from the City of Aurangabad in the state of Maharashtra, India and which is part of a set of 34 temples and monasteries renowned as the Ellora Caves. This temple is a remarkable example of Dravidian architecture in the 8th century due to its almost accurate proportions and intricate workmanship by a set of dedicated sculptors in a time when there must have been only hand tools available for construction and elephants for transporting heavy building material.

Kailasa temple carved from a single rock




Origins


It was sanctioned for construction by Krishna I, the king belonging to the Rashtrakuta dynasty which ruled over large parts of the Indian Subcontinent between the sixth and tenth centuries. This temple is popularly known as the Kailash Temple and its main deity goes by the name of Kailashnath, which literally translates to the Lord of Kailash and this temple is dedicated to the Hindu god Shiva.

Kailasa temple built by the Rashtrakuta king Krishna I

Construction


This temple is estimated to have been built between 757 and 783 BCE and built with a view to resemble Mount Kailash, where Shiva is believed to reside as per Hinduism. An estimated 400,000 tons of rocks were scooped out over a really long period of 20 years to construct this monolithic structure.

Entrance at Kailasa temple


Archeologists have come to the conclusion that three types of chisels were used to carve this temple, as observed by them from the chisel marks on these stone walls. This temple is believed to have been constructed vertically from the top down due to foreseen difficulties in carving out from the front onwards by the main architect who has religiously followed the construction according to the ground plan as seen in the below picture.

Ground plan of the temple




External Architecture


Multi level carvings are seen over a two storied gateway which opens to reveal a U shaped courtyard edged by a columned arcade at least three stories high which consist of huge sculpted panels containing large sculptures of a variety of deities.

Top view of the temple


An image of the bull Nandi is seen in front of the main sanctum sanctorum which is the tradition as seen in all temples dedicated to Lord Shiva. This structure and the structure housing the main deity both measure 7 metres in height at an estimated two stories. The temple's base has many elephants carved into them which is to bring out the effect that the entire temple is being held aloft by these elephants.

Elephants carved on temple's wall


The internal shrine of the temple consists of pillars, windows, inner and outer rooms, gathering halls, and an enormous stone lingam at its heart within the sanctum sanctorum and is carved with images of various deities, erotic male and female figures and many others.

Details of carving on temple's wall


Most of the deities at the left of the entrance are believed to be followers of Lord Shiva while on the right hand side the deities are believed to be followers of Lord Vishnu, another main deity in Hinduism.

Statue of lord shiva at Kailasa temple


There are two Dhwajasthambhas (flagstaff pillars) within the courtyard. There are many sculptures depicting scenes from stories about the saga of Lord Shiva.

In today's world where we are dependent upon technology for everything, it is unimaginable of an era nearly twelve centuries ago where our ancestors could build an entire structure out of hard rock using a few hand tools with their bare hands and that too with such extreme dedication and devotion.
5. KNOW YOUR FESTIVALS – MAY 2016
5.1. AKSHAY TRITYA – SUN MAY 8th
Akshaya Tritiya 2016
Akshaya Tritiya which is also known as Akha Teej is highly auspicious and holy day for Hindu communities. It falls during Shukla Paksha Tritiya in the month of Vaishakha. Akshaya Tritiya falling on a Rohini Nakshatra day with Wednesday is considered very auspicious. The word Akshaya (अक्षय) means never diminishing. Hence the benefits of doing any Japa, Yajna, Pitra-Tarpan, Dan-Punya on this day never diminish and remain with the person forever.
Akshaya Tritiya is believed to bring good luck and success. Most people purchase Gold on this day as it is believed that buying Gold on Akshaya Tritiya brings prosperity and more wealth in coming future. Being Akshaya day it is believed that Gold, bought on this day, will never diminish and would continue to grow or appreciate.
Akshaya Tritiya day is ruled by God Vishnu who is the preserver God in the Hindu Trinity. According to Hindu mythology Treta Yuga began on Akshaya Tritiya day. Usually Akshaya Tritiya and Parashurama Jayanti, birthday anniversary of 6th incarnation of Lord Vishnu, falls on the same day but depending on staring time of Tritiya Tithi Parashurama Jayanti might fall one day before Akshaya Tritiya day.
Vedic astrologers also consider Askshay Tritiya an auspicious day free from all malefic effects. As per Hindu Electional Astrology three lunar days, Yugadi, Akshaya Tritiya and Vijay Dashami don't need any Muhurta to start or perform any auspicious work as these three days are free from all malefic effects.
Astrological Significance of Akshaya Tritiya 2016 – May 8th (EST)
On this day, the Moon will be in the star Mrigasira, ruled by Mars. This star holds the energy to give fulfillment and joy. The Moon will be in his exalted sign in Taurus. Mars, the star lord, is along with Saturn in Scorpio, and will be receiving the aspect from the Moon.
Mrigasira star is related to searching. Hence, this is the right day to search for your destination and destiny. It is also a good day to start spiritual seeking. The star lord, Mars, in his own sign along with Saturn will help you persevere in your passion and drive.
The day is filled with the energy of Mars, the planet of passion, so you can seek to reach your ambition and overcome all challenges to your best ability. This is also the best day for you to be assertive and determined to reach your goal and ambition.
The association of Mars and the Moon is called Chandra Mangala yoga. This is a wealth-creating yoga. By offering prayers to Goddess Mahalakshmi on this day, you can receive divine favor from her in respect to wealth.
Chanting the below mantra 7 times will help you increase your wealth.
OM MAHALAKSHMI CHA VITH MAHE
VISHNU PATHNI CHA DHEEMAHI
TANNO LAKSHMI PRACHODAYATH
Recommended Additional Activities:
Buy rock salt; mix it in water and sprinkle in the corners of your house.

Donate milk to the poor.
Shodasa Mahalakshmi – 16 Forms of Lakshmi
1) Yaso Lakshmi
2) Vidya Lakshmi
3) Dhairya Lakshmi
4) Dhana Lakshmi
5) Santhana Lakshmi
6) Dhanya Lakshmi
7) Gaja Lakshmi
8) Veera Lakshmi
9) Samrajya Lakshmi
10) Moksha Lakshmi
11) Soumya Lakshmi
12) Siddha Lakshmi
13) Sri Lakshmi
14) Sowbhagya Lakshmi
15) Prasanna Lakshmi
16) Jaya Lakshmi
The 16 forms of Goddess Lakshmi are known as Shodasa Lakshmi and worshipping them is considered more commendable as the devotee will be bestowed with all forms of prosperity. Performing Shodasa Lakshmi Pooja helps devotees to attain all the 16 forms of aishwaryas such as fame, knowledge, courage and strength, victory, good children, Valor, gold and other properties, grains in abundance, bliss, intelligence, beauty, higher aim, high thinking and higher meditation, morality and ethics, longevity and good health.

---
Buddha Purnima – 21st May 2016: Why is it Celebrated?
Buddha Purnima is also known as Vesak or Vesakha. This auspicious day commemorates the birth, nirvana (enlightenment), and the death of Gautama Buddha.
It falls on the full moon of the fourth lunar month (month of Vaisakh), i.e. April or May.
The sacred festival of Buddhists is observed as a holiday in many countries, including India, Sri Lanka, and Nepal. Though Buddhism originated in India, it was eventually adopted by many foreign cultures, and hence Vesakha is celebrated in many different ways all over the world.


In India, Vaishakh Purnima is also known as Buddha Jayanti – which has been traditionally accepted as Buddha's birth day.
•May the full moon of Buddha Purnima
away the darkness of ignorance, bigotry and hatred
and herald an era of contentment
peace and enlightenment for the world!
Heartiest Greetings on this day
Happy Buddha Jayanti!!
---
5.3 KUMBH MELA UJJAIN

(22nd April to 21st May 2016)
KUMBH HISTORY
The first written evidence of the Kumbha Mela can be found in the accounts of Chinese monk Xuanzang (alternately Hsuan Tsang) who visited India in 629-645 CE, during the reign of King Harshavardhana. However, similar observances date back many centuries, where the river festivals first started getting organized. According to medieval Hindu theology, its origin is found in one of the most popular medieval puranas, the Bhagavata Purana. The Samudra manthan episode (Churning of the ocean of milk), is mentioned in the Bhagavata Purana, Vishnu Purana, the Mahabharata, and the Ramayana.
On the occasion of Kumbh Mela the divinity and spiritual aroma of Ujjain meets its highest peak when millions of pilgrims take dips and worship sacred River Shipra. Sages and devotees from every nook and corner attend the religious ceremony of Kumbh Mela to attain salvation and libration from the vicious cycle of birth-death-rebirth.Kumbh The celebration of Kumbh Mela takes place at the four sacred places as per the position of Sun and Jupiter in different zodiac signs. Poorna Kumbh is held at Ujjain once in every 12 years when the zodiac sign Scorpio (Vrishchik Rashi) indicates the presence of Jupiter and Sun. Ujjain is located at the bank of Shipra River in western region of Madhya Pradesh and is seen as one of the most sacred places in India. The city is enriched with several religious shrines
According The commemoration of Mela at Ujjain is known as 'Simhastha Kumbh Mela' in which the unique combination of divinity and purity is experienced when the crowd of ash-dubbed sages, priests, devotees gets fused together with the roaring of elephants and camels. People who witness the spiritual fest feel good fortune by their side and sense positive aroma purifying their souls and thoughts. Major attraction of this festival is 'Shahi Snan' (royal bath) which takes place on predetermined dates varying every year. It is believed that those who take royal bath in holy Shipra River on the occasion of Kumbh Mela wash their sins of all previous births. The devotees consider it as an opportunity to get them revived from the never ending birth cycle.
UJJAIN KUMBH MELA DATES

Devotees take a holy dip in River Shipra during the Simhasta Kumbh Mela in Ujjain
Singhastha , or Poorna Kumbh Mela was celebrated at Ujjain in the year 2004 spanning from 5th of April to 5th of May. The ritual of Shahi Snan was conducted on 4th of May, a day of full moon (Poornima) as per lunar calendar. Nearly ten million devotees across the country graced the festival with their presence on this auspicious day. Ujjain hosted the Ardha Kumbh in the year 2010 where numerous Hindus witnessed the occasion. In the year 2016, next Simhastha Kumbh Mela will be commemorated in Ujjain. Do not miss the opportunity and embrace your soul and material body with the sacred nectar bestowed by God.
Main Bathing Dates for Ujjain Kumbh Mela

22 April 2016 (Friday)
Purnima – Full Moon (First Snan)
06 May 2016 (Friday)
Vaishakh Krishna Amavasya
09 May 2016 (Monday)
Shukla/Akshey Tritya (Second Snan)
11 May 2016 (Wednesday)
Shukla Panchami
17 May 2016 (Saturday)
Ekadashi & Pradosh Snan
21 May 2016 (Saturday)
Purnima
6. SPIRITUAL HUMOUR
---
SUCCESSFUL SERMON
"The secret of a good sermon is to have a good beginning and a good ending, and to have the two as close together as possible." –George Burns
* * * * *
GOD'S LAUGHTER
How do you make God laugh? Tell him your plans.
* * * * *
DIVINE HUMOR
A quip from Robert Frost: "Forgive, O Lord, my little jokes on Thee, and I'll forgive Thy great big joke on me."
* * * * *
THE TRUTH
Once Satan and his demon sidekick were walking down the street, closely watching a man 20 yards ahead who was on the verge of realizing the Supreme Truth. The demon grew worried, and began to nudge Satan, but Satan looked quite calm. Sure enough, the man did, in fact, soon realize the deepest spiritual Truth. Yet Satan still did nothing about it. With this, the demon nudged Satan harder and, getting no response, finally blurted out, "Satan! Don't you see? That man has realized the Truth! And yet you are doing nothing to stop him!" With that, Satan cunningly smiled and announced, "Yes, he has realized the Truth. And now I am going to help him organize the Truth!" (–story heard years ago from Indian sage Jiddu Krishnamurti)
* * * * *
OVERHEARD… A toast given by a Hindu gentleman at a wedding: "A man not having a wife is incomplete. And once he has a wife, he's finished!"
* * * * *
YOUNG MONKS AT THE TEMPLE
A group of teenage monks was visiting Kashi with their guru, there were too many girls around, their Guru told them "if you find yourself disturbed by the sight of any beautiful girl just chant 'Govinda Govinda' so that you don't get diverted", Guru left the disciples there and went on his duties.
Ten minutes passed, one of the monk said "Govinda! Govinda!" the rest of the group asked where? where? where?
8. HEALTH TIPS
8.1 Eating almonds daily can boost your overall health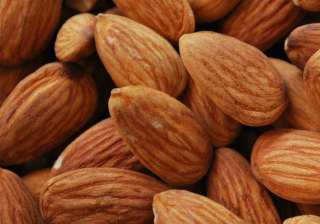 New York: Eating moderate amount of almonds daily right from the childhood days can drastically improve health later in life, a study has found.
"If a parent is able to incorporate almonds or different healthy snacks into a child's diet, it's more likely that the child will choose those snacks later on in life," said lead researcher Alyssa Burns from University of Florida.
To reach the conclusion, researchers studied the effect that the addition of almonds can have on a person's diet quality.
For a 14-week study, data was collected from 28 pairs of parents and children.
The parents were instructed to eat 42.52 grams of almonds each day and the children were encouraged to eat 14.17 grams of almonds or an equivalent amount of almond butter each day.
The findings, published in the Journal of Nutrition Research, showed that after the almond intervention, the average "Healthy Eating Index" score for parents and children increased.
The results suggest that whole food approaches, like adding almonds to one's diet, may be an achievable way to improve overall public health.
"Adding a variety of fruits, vegetables and nuts to your diet can improve your overall diet quality," Burns added, suggesting parents and children to replace salty and
processed snacks with almonds.
---
8.2 – What are the benefits of meditation
Yes, we hear it all the time! Meditation has a lots of health benefits – from lowering stress levels to keeping diseases at bay. But to reap the benefits of meditation, one needs to practice it regularly.
One might think that it's hard to put into practice, but once imbibed into the daily routine, meditation becomes a part of your life. It takes only a few minutes every day.
The video below you are about to watch gives a detailed information on why everyone needs to meditate.
For thousands of years people have used meditation to move beyond the mind's stress-inducing thoughts and emotional upsets into the peace and clarity of present moment awareness. The variety of meditation techniques, traditions, and technologies is nearly infinite, but the essence of meditation is singular: the cultivation of mindful awareness and expanded consciousness.
These are the ultimate precious gifts of meditation, yet people are initially drawn to meditation for many different reasons. Some begin meditating because of a doctor's recommendation, seeking the health benefits of lowered blood pressure, stress reduction, and restful sleep. Others come to meditation seeking relief from the fearful, angry, or painful thoughts that constantly flood their mind. Still others come to meditation to find greater self-understanding, to increase their intuitive powers, or to improve their ability to concentrate.
It is accurate to say that the purpose of meditation depends on the meditator – but it is also true that anyone who meditates regularly receives profound benefits on all of these levels – physical, mental, emotional, and spiritual.
Here are just a few of the benefits
• Relief from stress and anxiety (meditation mitigates the effects of the "fight-or-flight" response, decreasing the production of stress hormones such as cortisol and adrenaline)
• Decreased blood pressure and hypertension
• Lower cholesterol levels
• More efficient oxygen use by the body
• Increased production of the anti-aging hormone DHEA
• Restful sleep
New research is also showing that meditation restores the brain. A landmark study conducted by Massachusetts General Hospital found that as little as eight weeks of meditation not only helped people feel calmer but also produced changes in various areas of the brain, including growth in the areas associated with memory, empathy, sense of self, and stress regulation.
(Video credit: Meditation 101 Program)
Click on the image above to watch this video. After watching this video, make sure that you get yourself motivated to start motivated to start meditating now.
8.3 Dhanvantari Mantra (Mantra for Healing)
Dhanvantari Mantra for Healing lyrics:
Om Namo Bhagavate, Vasudevaya Dhanvantraye
Amritakalasha Hastaya, Sarvamaya Vinashanaya
Trailokyanathaya
Shri Mahavishnave Namaha
Dhanvantari Mantra translation:
We bow to Lord Dhanvantari holding in his graceful 4 hands a Conch shell, a Wheel, a Leech and a pot of heavenly nectar.
Inside whose heart shines the most pure and gentle beautiful blaze of light, which surrounds his head and emanates from his lotus eyes.
On the dark water whose body is luminous and glimmering.
Waist and thighs are covered in yellow cloth and by whose mere play
All illnesses are vanquished as if by a mighty forest fire.
This mantra celebrates the healing power of Sri Lord Dhanvantari and describes his physical appearance and has been taught in Ayurvedic schools throughout India for several millennia.
He is an avatar of Vishnu in Hinduism. He appears in the Vedas and Puranas as the physician of the divine beings (devas), and the god of Ayurveda. It is a usual practice in Hinduism for worshipers to pray to Dhanvantari seeking his endowments for sound health for themselves and/or others, especially on Dhanteras, a few days before Diwali.
According to the impressive Sanskrit work Vishnudharamottara, he is a handsome individual and should usually be depicted with 4 hands, with one of them carrying Amrita, the ambrosia of god.
Dhanvantari is depicted as Vishnu with 4 hands, holding Shankha, Chakra, Jalauka (leech) and a pot containing rejuvenating nectar called amrita. He is often shown with a leech in his hand rather than the sacred texts.
He is believed to have appeared during the churning of the ocean by Devas and Asuras, when he emerged from ocean holding a pot of 'Amrit', the life giving elixir.
Watch the following video and learn chanting of this amazing 'Healing Mantra' for all serious illnesses. Click on the image below please to learn the mantra.
Mantra for Healing | Dhanvantri Mantra Chants | with text
9. We'd love to hear from you…
Thank you for reading our newsletter. We have been sending monthly newsletters for over two years and hope you have been reading it from beginning to end. We try to include all the latest temple activities and what else are going on in the Hindu world.
We would really appreciate your feedback and that will make us serve the Vishnu Mandir community better.
I am really grateful to many who have conveyed their appreciation of the content to me personally in the temple and in social gatherings. Please continue to support us and write articles of community interests. Please help us in getting better by writing to us by email at
parbhatsood@gmail.com
and copy to
info@vishnumandir.com
.
JAI MATA DI – at your service, PARBHAT SOOD
11. From You Tube (in English & Hindi)
PLEASE CLICK ON THE ABOVE IMAGE TO WATCH VIDEO (English)
Indian Spiritual Guru Gaur Gopal Prabhu Hilarious Funny Preaching Jokes – COMPILATION (Please click on the image above to watch – in English)
PLEASE CLICK ON THE ABOVE IMAGE TO WATCH VIDEO (English)
BRAHM KUMARI SHIVANI – TALK IN HINDI, PLEASE CLICK ON THE ABOVE IMAGE TO WATCH
PLEASE CLICK ON THE ABOVE IMAGE TO WATCH VIDEO (English)
PLEASE CLICK ON THE ABOVE IMAGE TO WATCH VIDEO (English)
PLEASE CLICK ON THE ABOVE IMAGE TO WATCH "JAI JAI VAISHNAVI DEVI MAA (SAI BHAJAN)"
12.
HINDI CORNER -
दो-तीन कप कॉफी रोजाना पीएं, आपका लिवर रहेगा दुरुस्त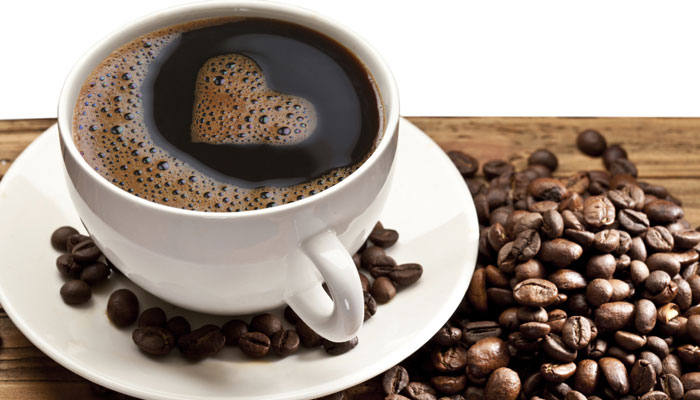 ज़ी मीडिया ब्‍यूरो
अगर आप भी कॉफी पीना पसंद करते हैं तो यह खबर पढ़कर एक कप और कॉफी पी लें, क्योंकि स्वास्थ्य विशेषज्ञों का कहना है कि दो से तीन कप कॉफी बिना दूध या चीनी मिलाए पीने से लिवर संबधी रोग का खतरा कम हो जाता है, जिसमें लिवर का कैंसर भी शामिल है।
जो लोग रोजाना दो कप से ज्यादा कॉफी पीते हैं, अगर उन्हें पहले से लीवर संबंधी कोई बीमारी है तो उसमें भी फायदा होता है। यहां तक कि यह कैंसर को पनपने से भी रोकता है और मृत्यु दर में भी कमी आती है। राजधानी के फोर्टिस एस्कार्टस लीवर एंड डायजेस्टिव डिजिज संस्थान के सीनीयर कंसल्टेंट डॉ. मानव वर्धवान बताते हैं, कॉफी एंटीऑक्सीडेंट से भरपूर होता है और इसका फायदा कई रोगों में काम आता है। हृदय रोग से लेकर टाइप 2 मधुमेह और पार्किसन रोग से भी कॉफी पीने से बचाव होता है।
वर्धवान सलाह देते हैं कि कॉफी बिना चीनी के पीनी चाहिए। अगर आप चीनी मिलाते हैं तो यह कैफीन के असर को कम कर देता है। साथ ही या तो बेहद कम दूध डालें या बिना दूध की कॉफी पीएं। कॉफी में पाए जानेवाले विभिन्न तत्व लिवर पर अच्छा असर डालते हैं। इन तत्वों में कैफीन, कॉफी का तेल कहवोयल, कैफेस्टोल और कॉफी बीन में पाए जानेवाले एंटीआक्सीडेंट पदार्थ हैं। एक और डॉक्‍टर के अनुसार, एपीडेमियोलॉजिकल अध्ययन में दृढ़ता से यह सुझाव दिया गया है कि रोजाना लगभग तीन कप कॉफी पीने से लीवर के नुकसान का खतरा घट जाता है जो इटियोलॉजिकल एजेंट के एक किस्म की वजह से होता है।
गर्ग सलाह देते हैं कॉफी उन लोगों के लिए भी सुरक्षित है जो लिवर की बीमारी से जूझ रहे हैं। लेकिन यह समझना चाहिए कि संयम एक कुंजी है और डॉक्टर की सलाह से ही इसे लेना चाहिए। इटली के शोधकर्ताओं के एक दल ने इस महीने निष्कर्ष निकाला था कि 5-6 कप रोजाना कॉफी पीने से नॉन एल्कोहलिक फैटी लिवर डिजिज (एनएएफएलडी) से बचाव होता है। इटली के नापोली विश्वविद्यालय के विंसेंजो लेंबो का कहना है कि पूर्व के शोधों से इसकी पुष्टि होती है कि कैफीन एनएएफएलडी के नुकसान की भरपाई करता है, लेकिन आंतों की गड़बड़ियों को भी कैफीन ठीक करता है। इसका पता पहली बार चला है। (एजेंसी इनपुट के साथ)
---
सारे कामनाओं को पूरा करने वाले इस मंदिर से जुड़ी कई अदभूत मान्यताएं हैं
तिरूमाला वेंकटेश्वर यानी तिरुपति बालाजी मंदिर, आंध्र प्रदेश के तिरूमाला पहाड़ों में हैं। यह मंदिर भारत के सबसे प्राचीन और अमीर मंदिरों में से एक माना जाता है। इस मंदिर से जुड़ी कई मान्यताएं हैं, कुछ ऐसी ही प्रमुख मान्यताओं से हम आपको परिचित करवाने जा रहे हैं…
इस मंदिर में वेंकटेश्वर स्वामी की मूर्ति पर लगे हुए बाल उनके असली बाल हैं। ऐसा कहा जाता है कि ये बाल कभी उलझते नहीं है और हमेशा इतने ही मुलायम रहते हैं।
वेंकटेश्वर स्वामी यानी बालाजी की मूर्ति का पिछला हिस्सा हमेशा नम रहता है। यदि ध्यान से कान लगाकर सुनें तो सागर की आवाज सुनाई देती है।
मंदिर के दरवाजे कि दायीं ओर एक छड़ी रहती है। माना जाता है इस छड़ का उपयोग भगवान के बाल रूप को मारने के लिए किया गया था। तब उनकी ठोड़ी पर चोट लग गई थी। जिसके कारण बालाजी को चंदन का लेप ठोड़ी पर लगाए जाने की शुरुआत की गई।
सामान्य तौर पर देखने में लगता है कि भगवान की मूर्ति गर्भ गृह के बीच में है, लेकिन वास्तव में, जब आप इसे बाहर से खड़े होकर देखेंगे, तो पाएंगे कि यह मंदिर के दायीं ओर स्थित है।
मूर्ति पर चढ़ाए जाने वाले सभी फूलों और तुलसी के पत्तों को भक्तों में न बांटकर, परिसर के पीछे बने पुराने कुएं में फेंक दिया जाता है।
गुरूवार के दिन, स्वामी की मूर्ति को सफेद चंदन से रंग दिया जाता है। जब इस लेप को हटाया जाता है तो मूर्ति पर माता लक्ष्मी के चिन्ह बने रह जाते हैं।
मंदिर के पुजारी, पूरे दिन मूर्ति के पुष्पों को पीछे फेंकते रहते हैं और उन्हें नहीं देखते हैं, दरअसल इन फूलों को देखना अच्छा नहीं माना जाता है।
कहा जाता है 18 वी शताब्दी में, इस मंदिर को कुल 12 वर्षों के लिए बंद कर दिया गया था। उस दौरान, एक राजा ने 12 लोगों को मौत की सजा दी और मंदिर की दीवार पर लटका दिया। कहा जाता है कि उस समय वेंकटेश्वर स्वामी प्रकट हुए थे।
इस मंदिर में एक दीया कई सालों से जल रहा है किसी को नहीं ज्ञात है कि इसे कब जलाया गया था।
बालाजी की मूर्ति पर पचाई कर्पूरम चढ़ाया जाता है जो कर्पूर मिलाकर बनाया जाता है। यदि इसे किसी साधारण पत्थर पर चढाया जाए, तो वह कुछ ही समय में चटक जाता है, लेकिन मूर्ति पर इसका प्रभाव नहीं होता है।
---
आज का सुविचार
"चैन से जीने के लिए चार रोटी और दो कपड़े काफ़ी हैं "।
"पर ,बेचैनी से जीने के लिए चार मोटर, दो बंगले और तीन प्लॉट भी कम हैं !!"
"आदमी सुनता है मन भर ,,
सुनने के बाद प्रवचन देता है टन भर,,"
और खुद ग्रहण नही करता कण भर ।।"
SURINDER SHARMA – HASYA KAVI (in HINDI). PLEASE CLICK ON THE IMAGE ABOVE
13. Live Video Streaming – Daily

We are now streaming live daily. This includes our Sunday service led by Dr. Doobay between 10:15 AM and 12 Noon, EST.
You can watch live and recorded video in 2 formats:
http://livestream.com/accounts/12417283/events/3849321 (Opens new window. We want your comments!) Live Video only, embedded below The best way to watch our live stream is to install the Live stream app on your device (Apple AppStore, Google Play, Roku box).
Previous editions
The previous editions of Sunday Service are available on our YouTube Channel.
https://ww.youtube.com/user/vovtoronto
14. Doobay Medical Centre, Guyana
DOOBAY MEDICAL CENTRE, Annandale, Guyana is a Registered not for profit organization active since October 15, 2011, Funded and supported by donations.
The hospital building was donated by the Doobay family.
Dr. Budhendra Doobay is a Chairman of the Vishnu Mandir, an eminent Guyanese Canadian Philanthropist and vascular surgeon. He has received the Order of Ontario, the Queen's Golden and Diamond Jubilee medals and a number of other awards.
How you can help this great cause, please call Leonard Sanicharan at 416 497 3555 or Pandit Bhoj at 905 886 1724
---
---
Copyright © 2016 VISHNU MANDIR, All rights reserved.